Ascot, High Street c.1960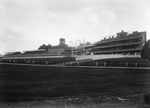 Previous photo


Next photo
Memories of Ascot, High Street c1960
I went to St Michaels C of E school in Sunninghill 1960 to 1964, I remember the head master Mr Steele he drove a Morris Oxford MO, I also remember Miss Pope she always wore the same brown shoes. The canteen was a prefabricated building at the back of the school and we would line up on the path to go to lunch aniseed plants grew in the flower bed and I remember the smell as I waited to go in, further down the path hidden in the trees were the air raid shelters but were used as a store for the sports equipment it was very cold and damp in there. A young teacher from Cape Town came to work at the school his name Mr Edwards he had a new Ford Anglia yellow with a blue roof, he was very harsh with ...Read full memory
I grew up in Cheapside Village and went to Cheapside C of E School when it was still in Cheapside Road between Mrs Clarke's house and Mrs Mc Master's house, opposite the social centre. I remember Mr Goulding the Headmaster who was an amazing music and singing teacher. How I loved the assemblies each morning, singing our hearts out as he played the piano. Each day at the end of assembly, there was the 'collection'. We children would line up to put our pennies in the box for the starving children in India. (I wonder how many pennies ended up getting to the starving children of India). How honest we all were in those days. I don't know of any child who even thought of spending his or her collection money on the ...Read full memory
I was so surprised to find this site – pleasantly so! I now live in South Africa, but was born in Sunninghill in 1943. My mother told me when I was old enough, that I had been premature, jaundiced (apparently my yellow skin matched my hair) weighed very little and nothing fitted me – but with the help of the legendary district nurse – Nurse Johns, my mother was able to feed me with a fountain pen dropper, and here I am.! Until I was three we lived in Mount Cottage in Exchange Rd. – in 1946 we moved to a brand new council house in Victoria Rd South Ascot. I attended St Michaels C of E school and later Ranelagh in Bracknell, and have had contact with a couple of old school friends through 'Friends ...Read full memory
I was born just outside Ascot in Cheapside in 1954. In 1966 we were living in Buxton, Derbyshire and this picture brings back memories of those days when we used to visit my grandparents in south Ascot for Christmas and holidays. It used to take most of the day with 5 kids and my parents in a Ford Zephyr to travel down, it was a long journey with a big welcome at the end. All our relatives came down from London and up from the south at the same time and it was an enjoyable family get-together. The kids used to walk up to Conies sweet shop then travel back via the bog in time for tea - sandwiches, jelly and fizzy pop.
Memories of Ascot
In about 1961 a Mrs Lawrence owned the hairdressers and they lived above it . I used be a shampoo girl on Saturdays there . Mr Lawrence also owned a sweet shop in Ivor . They had a daughter Janet who at 16 went to America she settled there and eventually Mr Mrs Lawrence went as well . They had a champagne coloured poodle who I used to walk . I have often wondered what became of them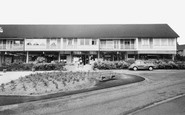 I grew up in Cheapside Village and went to Cheapside C of E School when it was still in Cheapside Road between Mrs Clarke's house and Mrs Mc Master's house, opposite the social centre. I remember Mr Goulding the Headmaster who was an amazing music and singing teacher. How I loved the assemblies each morning, singing our hearts out as he played the piano. Each day at the end of assembly, there was the 'collection'. We children would line up to put our pennies in the box for the starving children in India. (I wonder how many pennies ended up getting to the starving children of India). How honest we all were in those days. I don't know of any child who even thought of spending his or her collection money on the ...Read full memory
How lovely to hear about Fernbank Road. I came to live in Wentworth Way about 1960 and went to Ascot Heath school and on to Charters. I had a weekend job in the sweet shop and newsagents, as it was then. Still return to visit mum and other siblings. In those days I was a Davidson. I can remember the Hunt family, Kinsella's ...Read full memory
Dear Susan, I think that I was great friends with your mum and dad, I was with him when he met your mum at the Old Leathern Bottle at Warfield, she was in the Land Army and he had just been discharged from the Navy, we joined together. We always worked together at Royal Ascot race meetings, also your granddad. Your mum Dot was a ...Read full memory
Buy this as an Unmounted Print
Sign-in

to save this photo to your Albums.

Collect photos, maps, memories and books of interest to you.