Ash, St Nicholas' Church c.1955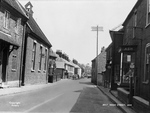 Previous photo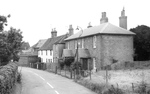 Next photo
Memories of Ash, St Nicholas' Church c1955
Ash is three miles west from Sandwich, a village lying 2 and a half miles south-westfrom Richborough Castle. The Church of St Nicholas has an interesting interior with monuments and effigies. Zachariah Pettman of Littlebourne married Sarah Jordan of Woodnesborough at Ash on 31 October 1789. They bore 8 children at Ash between 1790 and 1798. They were Edward, Sarah, Sophia, John, William, Thomas, James and Zachariah. Zachaiah Pettman senior died and was buried in Ash in 1819 leaving his wife Sarah a widow On 31 January 1826 it is possible that she is the widow Sarah Pettman who marries William Mummery (widower), a shoemaker of Woodnesborough, with witnesses John Bramford(signed) and Elizabeth ...Read full memory
Memories of Ash
My first girlfriend in the early 60s, Daphne, lived in the Chequers pub. I wonder whatever happened to her?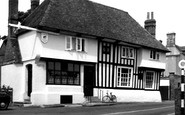 Hello. Although I spent all of my early life - that is up to the age of 21 - in Penge, South London, I also spent some time(s) in Ash (Kent) during August to December, 1963. I have already written about my early life in Penge in another feature. I was just going through the pages that numerous others had written during their ...Read full memory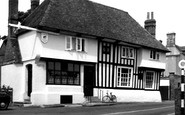 Ash is three miles west from Sandwich, a village lying 2 and a half miles south-westfrom Richborough Castle. The Church of St Nicholas has an interesting interior with monuments and effigies. Zachariah Pettman of Littlebourne married Sarah Jordan of Woodnesborough at Ash on 31 October 1789. They bore 8 children at Ash between 1790 and 1798. They were Edward, Sarah, Sophia, John, William, Thomas, James and Zachariah. Zachaiah Pettman senior died and was buried in Ash in 1819 leaving his wife Sarah a widow On 31 January 1826 it is possible that she is the widow Sarah Pettman who marries William Mummery (widower), a shoemaker of Woodnesborough, with witnesses John Bramford(signed) and Elizabeth ...Read full memory
Buy this as an Unmounted Print
Sign-in

to save this photo to your Albums.

Collect photos, maps, memories and books of interest to you.