Aveley, High Street c.1952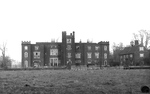 Previous photo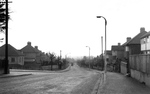 Next photo
Memories of Aveley, High Street c1952
Hello Glenda, my dear. I remember that name - Lighten. Where is Eastern Ave? Is it the road where Trevor Johnson and David Warren lived? Michael Cox there too. Remember him? Now I remember our dads - good mates - working at the Tunnel. Down in Church View at the bottom were the Eggletons - much feared. Although the eldest was a decent bloke. But Ronnie! I worked as a labourer once for Eves (also at the Tunnel) to earn some cash before going to university. Ronnie got a job there too, but just a few days later they found him dead after a car crash with some kind of stake through his head. He and Tommy Ferguson (I think it was) shot off to Grays one evening (too fast) for some fish & chips and went off the ...Read full memory
Hello. I came across this site yesterday quite by accident and was really taken away by all the memories. Here are mine - I was surprised by the names and everything else that came back to me. Forgive me if I don't spell all the names right, I think they should still be recognizable. And I hope there's enough space for everything! Dad - HERBERT (MICK) Newberry - was from a family of about 16(!) kids in S. Stifford (Moore Avenue). Mum - ELSIE Doris Marsden - was from a family in Tilbury (Feenan Highway). The Marsdens were apparently evacuated to Rugby, Warwickshire because of German bombing of Tilbury docks, while Dad served in the Navy. After WW2 Mum and Dad moved back south with me. But what I didn't find out ...Read full memory
Hi, came across memories of Aveley by chance and found this very interesting as we were also the first to move into the experiment house, number 37 Central, and like you said was very cold. When we moved there there was no houses except fields next to Olive and Geoff King and I could see my nan getting off the bus at the Top House Public House as a small child. I can remember Marylyn who I can remember had a pretty bad accident on a bicycle. I used to go to piano lessons in Purfleet Road so I expect I was very noisy when practising the scales. I went to Aveley Junior School and then to Bushy Bit - no one really believes it was the name of a school. My parents Doris and Vic moved to Kent in 1965 and after, ...Read full memory
I was born in Blenheim Gardens, I lived there until I was fourteen and we moved away. I remember Aveley with fondness. I can remember go-carting down Blenheim Gardens, the bonfire in the alley, the pit which I remember as being a wildlife paradise complete with bullrushes. Mr and Mrs Read lived at the bottom of our road, he was a good friend of my dad (my dad was his paperboy). Other treasured memories include Fryer Tucks (a curious Box of Delights) where we would go to buy shoelaces, the hairdressers next to the sweet shop, where I had my ears pierced, the sweet shop itself where I used to buy Wagon Wheels in their individual envelopes and the bakers where we used to buy coconut cake. I was a keen runner back then and ...Read full memory
I was 7 when we moved into 128 High Street, Aveley in 1942. Our back fence backed onto the rec' and my best friends were Donald Crawford, Ray Andrews and Bob Painter. It was during the Second World War of course, and I returned after being evacuated to Ireland after we were bombed out in Romford in 1940. My dad, also Peter Gough, was away in Europe with the 8th Army then, as were most men, so the local boys ran wild. I recall P.C. Dunn quite fondly, he was kind and fair to the boys of the village. He was one of the very few men left there then. My grandparents Lilian and Arthur Rush owned the "Old Ship Inn" at 58 High Street junction with ...Read full memory
Hi Donna, Nice to hear from you... I have fond memories of Vi and Bill Appleton, surprised to hear that they sold the house, had many lovely days there, especially in the summer playing in the pool, hardest thing was keeping Jackson out he he.. Do you know what happened to them? Also Bill's brother Lenny?
My family moved to Aveley in January 1967, when I was three weeks old. We lived in Manor Close, where in fact my older brother still lives. One memory I have of High Street is the day when Wallis Supermarket open, I think it must of been around 1975, as I can remember being in the playground of the Junior school when an open topped car drove by with Alice in Wonderland and the Mad Hatter sitting inside. I remember when mum came to pick me and my sister up from school, we went into the brand new supermarket which was much bigger than what we had in Aveley at the time (Key Market on the corner of the High Street and Ship Lane, the Co op in Purfleet Road and VG's). Over the 30 odd years, Wallis changed ...Read full memory
My mum and dad Pat and Brian Green lived in Aveley all there lives, Dad was born 1933 and went to Bushy Bit school and mum was born 1936 and her grandfather Jack Thornhill owned the Prince Albert pub. Once they were married they lived in Purfleet Road, which is where I still live and my sister also. But Oh how times have changed here. But I have lovely memories of Aveley and the fun fair at the 'rec and going to the stables at Park Lane, and going to the Mill Club house in Purfleet Road for evenings out with mum and dad, which is now a firemen's club. Anyway all good memories, Alison Green
Well, I guess I don't really have a date to start from, I lived in Aveley Severn Road (Kenningtons). I was born 1964. I've been trying to find Tracey Fenwick, she lived in Ravel Road, but most of all I'm trying to trace Mr and Mrs Appleton, they to lived in Ravel Road, but they moved to Aveley Court Lodge,in Mill Road, around the early 1980s... I can't seem to find anything on the house,I hope it's still there, it was on the right hand side from the subway, I was told it was the lodgeing house to the former Aveley Court.
I was born in Aveley in 1933, in the local police station, opposite the Ordance Arms. I attended the local schools (infants, junior and bushy bit). In these 16 years much happened to the village from being a peaceful place, when the Belhouse Park was turned into a transit camp for D-day and all the side roads were turned into parking areas for lorries, guns and tanks, American, Canadians, Polish, French troops with a lot of prisoner of war who were working in the camps. Aveley had its own D-day when information to the local vicar was misunderstood and the church bells were rung to warn the locals that it was possible that the Germans would react to the invasion, therefore to go down the shelters. This caused confusion to ...Read full memory
Year ranges from 1961 to present really. My nan and grandad lived in Aveley, the Harmans, in Central Avenue. I have fond memories of staying with my nan and grandad, and the house in Central Ave, and across the road were Olive and Geof King (relations of my dad Ray Harrison). Mum met dad in Aveley, and the rest is history as they say. Karen Harman/Cutler is my aunt, my mum's sister. I can remember getting ready to be a bridesmaid at my nan's house for either Maggie or Karen (was a bridesmaid for both) and my nan made me walk down to the village to get some shopping with curlers in my hair!! I was about 12 I think. I even went back when I was older and living in Tilbury to have my ears pierced at Wilsons ...Read full memory
I remember when I first moved to Aveley, I was 7 years old. My nan lived in the prefabs and my mother, brother and myself moved in with her until they were demolished when I was eight years old. Then we moved into Hall Avenue, most of my friends lived all around me and we all started Love Lane School together although I was a year older than the other kids in my class. We used to go to the youth club to see the Roosters who were a local band, and I must say I had a soft spot for the singer as he did for me as well but we never dated. We wore our mini skirts and high heels (a bit like the TV programme Please Sir). I was sent home from school quite often by my teacher to get my nail varnish off. I thought I would be ...Read full memory
I was born in our house in Central Avenue in 1954. I went to Aveley Infants and Junior Schools and Aveley Secondary School in Love Lane. Many a time my sister Maggie and I have struggled home with bags of shopping we carried from the village stores. Everyone knew you and your parents. The Harmans!! It was a different world then, much nicer although we didn't realise it at that time. We loved it when the fair came to the recreation ground but we weren't allowed over there really but I think I can remember sneaking over there a few times once I was a teenager!! The fairground boys always seemed handsome to us girls! My auntie's house was in Hall Road/Ave (can't remember)but it backed on to the recreation ground. There ...Read full memory
I lived in Aveley Villiage from when I was born in 1957 until we moved to the Kennington Estate about 1971. We had a funny house in Church View which seemed to be back to front compared to some of my friends houses. Our end of Church View was a Cul de Sac with a circular turning area in the road where it ended. Hours were spent by the children in our road playing in the street, skipping, hopscotch, rounders or riding our bikes up and down and around the 'banjo' shaped end of our road. From the upstairs front bedroom, which was my parents room, you could look out and see the recreation ground beyond the houses opposite us. Every year a fair would arrive ...Read full memory
My mother and father worked for Mr Read between 1966 and 1987, most of the time around the Hall Road shop but later in the mid to late 1980's also up in the High Street shop, which has been pulled down and an new shop built. Mr Read died in the late 1990's and since then the shops have been sold - the High Street is not the same now.
Buy this as an Unmounted Print
Sign-in

to save this photo to your Albums.

Collect photos, maps, memories and books of interest to you.