Axminster, Castle Hill 1902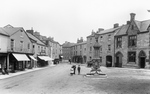 Previous photo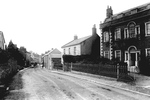 Next photo
Memories of Axminster, Castle Hill 1902
My sister Carole and I both attended Axminster County secondary school, we left for Australia in July 1964. Carole and I will be remembered for the different skin we had. It has been diagnosed by specialists in Australia as Ichtyosis CIE. I have memories of friends who's names were Madeline Darke from Millway Rise and especially Jill Anning from Kilmington. Mrs Stock who taught craft. Mr Vickery.
I have some rather bad memories of school years spent at this school, because I was a rather shy and insecure child so I tended to be the victim of the school bullies. One I remember very vividly was a Maureen Ashby, I also remember a Miss Wallis as the domestic science teacher, who used to make me feel very nervous and clumsy because I was left handed. I work in a school now and love all the kids to bits, even the very shy ones who can come across as disruptive, but only need understanding, something old-fashioned teachers never gave. My maiden name was Darke, and I had older families, 2 brothers + 2 sisters, that attended this school before me. Mr Tolchard was only head for my first year, he ...Read full memory
In the years of rationing, my mum used to remove the sweet coupons from her ration book so that we didn't spend all our pocket money on sweets. About halfway down Castle Hill, on the left, was Dukes shop. All I was interested in were the sweets, though he also sold tea, sugar and a variety of other less interesting items. I used always follow an adult into the shop, who would invariably take pity on me when Mr Duke told me there were no sweet coupons in the ration book I had offered him (I knew that really). A voice would pipe up and say "It's ok Mr Duke, I think I may have one or two coupons in my book that I won't use". And so, off I would go with my tuppence worth of aniseed balls, ...Read full memory
Memories of Axminster
Buy this as an Unmounted Print
Sign-in

to save this photo to your Albums.

Collect photos, maps, memories and books of interest to you.