Bellingham, Brown Rigg Camp School c.1960


Previous photo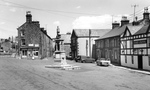 Next photo
Memories of Bellingham, Brown Rigg Camp School c1960
1 was there from 60 to 63 I was in wansbeck. I remember carrying bread to Bellingham when road was closed by snow. I also remember all the good times I had while there. I used to look after the farm letting chickens in and out. I live in Canada now in Niagara falls have been here since 79. if anyone wants to get in touch please do. peter Henderson.(geordiepete89@hotmail.com
I was actually there in 1960. I too benefitted greatly from the experience, but I am surprised that no one seems to mentioned the health benefits. I suffered from Asthma and Bronchitis and usually suffered when I returned home for the holidays. In my three and one half years at Brown Rigg School I suffered just one 24-hour cold and never missed a single day. I even excelled at athletics and cross-country running, often doing the loop around the cart track in the depth of winter. I returned for the 2012 reunion with my wife who commented on how healthy the air was. No wonder the area is now officially recognised as the healthiest part of Britain.
Hi, can anyone remember me? I was at the school from 1962 until 1965, I joined the Pony Club to avoid Sunday hikes. I was in Tyne dorm and I remember Mr Burrage was a teacher in the dorm.
Happy days indeed, made lots of friends - after the Sunday bridges hikes we used to race to be first in the dining hall queue. You had a better selection of fancy cakes to choose from if you got there first! Len Johnson was head boy and Ann Rea, I think was head girl at the time. I was in the football team and Len was our top scorer, even with his glasses on. He used to take them off before heading some great goals....
I attended Brownrigg for the winter term of 1953/54; I was in Tyne dorm and our dorm master was a Mr Robson (no relation), his wife also taught at the school. Mr Walsh was the Headmaster and if I remember rightly Collin Wilkinson from Bedlington was, I think, the school Captain. Another lad, Eric Tait from Holy Island, I think went for football trials for England Boys. We went home for the Xmas holidays, but I did not return as my mother fell ill during those holidays. Reading these stories brought a lot of memories back, I wish I had looked at the page earlier and found the dates for the reunion.
I attended Brown Rigg from 1964 to 1966. As I recall, Bent Toe got stuck in a mud hole and was that exhausted with trying to get out it was kinder to have him put to sleep as the stress and strain on his heart, he was a big horse. I have memories of Dianne, we went out together for a while. I was the farm Captain for a while until I was caught in a place I was not supposed to be (girls Dorm). I was not the only one and I think all 6 of us got cained in front of the whole school (hurt a bit - could not sit down all day). I redeemed myself and won the farm Captain job back. I was known as Toby to most pupils. I was one of the first boys to take Domestic Science as it was known then as I was not good at woodwork or ...Read full memory
I was at Brownrigg from 1963 to 1966, I was in Pennine dorm, Lorna Herron. I remember Bent Toe, he had to be put down at the school, a girl called Diane was really upset about that. I remember gathering bracken on the fells for the bonfire, freezing cold winters, dances on a Saturday night, church on Sundays and the dreaded hikes, and I made some good friends. I have been back a few years ago, the only person I recognised was Trevor Ord, I hope to be able to go back again in the not so distant future.
Not the silly little ginger kid no more! I'm great blonde n beautiful n proud of my family. Are any of you alive!? I'm fandabbydozee. Get in touch n if not I will see you in the ablutions! ha ha.xx
I was there from abou 1954 until 1956 and remember all the teachers Margaret Watson knew. I was in Hadrian dormitory. The memories will stay with me forever.
I attended Brown Rigg only for a short period of time in 1972, Sept-Dec I recall, so not many pupils from that time might remember me, maybe for being very disruptive. I think I held the record for absconding the most times in such a short period of time, it wasn't that I didn't like the place, it was a personal battle with Mr Butchard the School Board Officer, he would bring me back, I would abscond, once hanging on the back of his car as he drove off towards Hexham. I was just a rebellious child, unfortunately I was finally slowed down by being diagnosed with Parkinson's Disease and then Cancer but I still have my memories, my health can't take them. Just wondering if anyone does remember me, I've no doubt the ...Read full memory
Hello I attended Brown Rigg from 1960-1965. My best memories are the horses and the Sunday afternoon rides around the countryside, do you remember Bent Toe? The hours trying to learn side saddle. The hikes to Grassy Bridge? I have lived in Canada now for 34 years and have returned to Bellingham to visit and remember the memories of this place where I spent so many years.
I attended Brownrigg from 1980 - 1985. I look back on those years with great joy (all though not at the time), throughs long summers and endless winters. I made a great many friends. I sometimes wish I could turn the clock back. I especially remember the teachers and staff, Mr Walton (headmaster), crazy man, Mr Bell (minty), hard but fair, Mr Main the next headmaster, Mr Barker music teacher), and my old foe Mr Jameson (maths teacher), always catching me having a smoke. As for the staff there was Harry and Hilary (caretakers), Sandra in the kitchen, and my old mate Roy (sparrow ) Desmond who has sadly passed away. I will look back on those years with great fondness. I have many happy memories to look back on, far too ...Read full memory
I attended this school somewhere around 1955-1957. Does anyone remember those years especially if you were in Pennine house dormitory? Teachers as I remember were Bradbury, Barker & Craig for the girls dorms and Commander and Mrs Redman were the Heads [I think]! My email is: margaretchesneylowe@mac.com
Buy this as an Unmounted Print
Sign-in

to save this photo to your Albums.

Collect photos, maps, memories and books of interest to you.