Binbrook, The School c.1960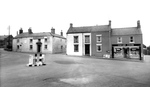 Previous photo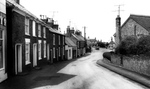 Next photo
Memories of Binbrook, the School c1960
Hi Mandy, my name is John Appleton, I was brought up in Binbrook from approx late 1950's, I went to school at Binbrook primary C of E. My first teachers were Mrs Lamming and Mrs Wilky. My first headmaster was Mr Gordon then Mr Fletcher. One of my favourite memories was dancing around the May Pole in the main play ground. Personally I do not recognise your name but our back ground gives us some person identity. I have many memories of my childhood in what was a beautiful setting in the Lincolnshire Wolds, these places of self identity and beauty are for me a thing of they long past through what is now know we as progress. Take care, all the best, John.
Amazing stuff, had two messages and I regularly have contact with Mike Chisholm who has a son in place at the Plough Inn. A good scheme for retirement plans...assist the son at the boozer. More seriously, I have had contact and replies from a person who knew my sisters' Deborah and Trudy. I intend to visit Binbrook again for old time sake and memories, and would like to meet anyone that knew me. Ian
My name was Mandy Donaldson and I'm the daughter of Joan Ellis. My grandparents names were Kath and Ernest Ellis. Aunts and Uncles were/are John and Joyce Ellis (they ran the local taxi), Roger Ellis, Bob and Wendy Ellis and Jennifer Carlyon. Anyone remember them? I have fond memories of Binbrook. I remember Oscar Cook's shop, also Heap's, Spar and the butchers that was situated right on the square. In the school holidays when we were visiting, I remember getting up early and going to work with my gran at the RAF camp - she was the head cleaner and the Blue Lion Club, the ballroom floor shone like a mirror. I also remember the chip shop - Friday night was chippy night, swallowed down with a bottle of pepsi cola or vimto- ...Read full memory
Onwards and upwards through the years, I had an aunty and grandmother who lived there. Ending up at No2 Mount pleasant after living in Low Lane. Lilly and Bill Stone, parents of my mother Jaqueline Stone (now Stevens). Lucy Traves was my aunt. I used to remember Billy Saville, Brigadier Clarke and the famous Oscar Cooke, the chippy, broken crisps and Dandelion and Burdock, shrimping in the beck and most of all the old cottages at Low Lane. My passion was watching the Lightnings, javelins and visiting airforces mostly German F104s trying to out manoeuvre each other against the Lincolnshire skies; fond memories of a time gone by. Bill was a fisherman and often went away for long periods of time ...Read full memory
I attended Binbrook Church of England Primary School from 1952 to 1959. In this time I was in Mrs Lamming's class first, moving to Mrs Wilky, Mrs Foster's (nee Miss Walton), Mrs Sharpe's, Mr Holgarth and not forgetting the really scary head master Mr Alfred Gordon. Most memorable things were the May Queen coronation and playing foot ball among the cow pats on the school field.
Buy this as an Unmounted Print
Sign-in

to save this photo to your Albums.

Collect photos, maps, memories and books of interest to you.