Birkenhead, Storeton Road And Halfway House Hotel 1954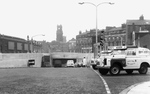 Previous photo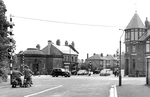 Next photo
Memories of Birkenhead, Storeton Road and Halfway House Hotel 1954
Does anyone remember the club at the top of the monkey steps in tranmere ..... It was originally called .. Sammy's dance hall .... Then went on to be called " the hillside ) ..... Then onto being called " the welly " short for the Wellington .... It was actually in hillside road tranmere ..... Would love to hear people's memories of the club , as once upon a time it was owned and run by my grandfather George Daniels .... I was born in the house right next door to the club .
my father lived in the house next to the halfway house pub. he was born in 1912, not sure when the family left. any info would be welcome
I grew up in Tranmere, I went to Well Lane School. I started school in 1959. I would love to contact old school friends. Vague memories of early childhood - still can remember few names - where are they all now. I live in Southport now, but you never forget your roots. I had an older sister called Frances. We used to play around old Chester Road getting into all sorts of naughty behaviour - only child like fun though. Mersey Park and Victoria Park, we used to play; making pretend shops in my old mum's back yard on old Chester Road. All the old shops long gone. I never recognised the place last time I seen it. Great if anyone remembers me ...love to hear from any old friends ..THANKS
This was where my 'farewell' party was held before I emigrated to Canada. Many old schoolfriends, co-workers and family came to wish me luck!! and I'm still here in Canada 42 years later!!
After two ''BIG C'' scares and an operation I finally managed to get back to the HALFWAY HOUSE (Sept 09)....seemed just like yesterday Steve and Kim were so friendly...How the area had changed oxton school had gone also Birkenhead Instit I used to live next door at 295 (now demolished) to Halfway House on Woodchurch Road. I still have vivid memories of being taken into pub cellars from the age of about 3 to 4 during frequent air raids around 1941, surrounded by many neighbours, drinking lots of tea, and the landlord (the Murches). I left the area before being old enough to enjoy a drink, although I was often sent to the 'offee' for a half bottle of port. I have happy memories of the ARNO and junior school alongside. I would love to return one day before it's all too late.
Buy this as an Unmounted Print
Sign-in

to save this photo to your Albums.

Collect photos, maps, memories and books of interest to you.