Blackburn, The Cathedral c.1955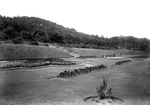 Previous photo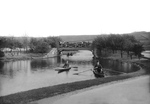 Next photo
Memories of Blackburn, the Cathedral c1955
When I was a pupil at 'Blackburn High School for Girls' we used to go to Blackburn Cathedral for the morning sevice on Speech Day. In those days the Cathedral was dark and dismal with masses of dark wood and lots of box pews. I particularly remember walking over what I believed were graves - scary to an eleven year old! We always sang the hymn 'Now Thank We All Our God' and I always associate that hymn with the Cathedral. The modernised, light and airy Cathedral is a joy to visit and bears no resemblance to the Cathedral of my schooldays. I was so delighted to find your photos of the 'old' Cathedral's interior looking more like my memories to show to my children.
Memories of Blackburn
I moved with my parents from Preston to Blackburn in 1946 We lived on Park Avenue off Shear Brow attended Four Lanes End CP School on Revidge Road where I was very happy My recollections of that school was a teacher called Mr Sharples who when he caught you whispering in class would throw the wooden board duster at you ...Read full memory
My first memory of the Infirmary is when I was four years old. I had my tonsils and adenoids removed because I was very, very deaf. After the operation I could hear but it would be many years before I learned that I only had hearing in one ear. When I was six I had another operation to remove a tumour from my neck. It ...Read full memory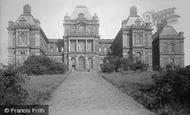 Memories of shopping with my parents, Jack and Ellen, when I was 9 years old is always a pleasant thought, although it was not all pleasant, when it was raining the water off the canvas covers would drip down your neck, and if it was windy it would blow the canvas up and you got more than you had bargained for (ah, the ...Read full memory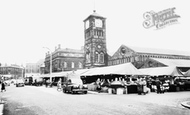 At some point during the Second World War I was sent to what was called a convalescent home in Blackburn. I was a bed wetter and was sent there by the people that took me in as an evacuee. They never told my mother that I was being moved, and the shock to her was awful. Fortunately she rescued me as soon as there was a lull ...Read full memory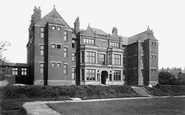 Buy this as an Unmounted Print
Sign-in

to save this photo to your Albums.

Collect photos, maps, memories and books of interest to you.