Box Hill, Upper Farm Swimming Pool 1938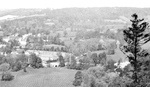 Previous photo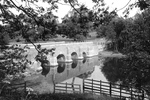 Next photo
Memories of Box Hill, Upper Farm Swimming Pool 1938
I was watching the Ride London-Surrey Classic Road Cycle Road Race today and the pelaton rode up Box Hill bringing back a particular memory, so I decided to look up The Upper Farm Swimming Pool on-line and immediately saw this photograph. In 1961 myself and two friends from Homefield Preparatory School in Sutton were waiting to hear how we had done in our Common Entrance Exams: whether we had passed well enough to go to our chosen schools. The results were due to be sent out to our parents that day. We decided to ride from Cheam, where we lived, to Box Hill about 10 miles away and find somewhere to have a swim and hang out together to pass the time. We found the Upper ...Read full memory
When I was 12 or 13 I used to go to Boxhill most days, during school holidays there would be lots of girls on holiday (mostly from London). The swimming pool and the Wimpy were good places to pickup said girls.. If asked about Boxhill - I ride a mountain bike over it now. I still refer to the Wimpy and swimming pool, glad to see I wasn't just dreaming.
Visiting Box Hill brings back many happy family memories. I come from Manchester & we used to visit my aunt & uncle who moved from Kingston to Leatherhead. I loved swimming & this has always been one of my favourite places. I still visit the area when I go south. These memories cover the 60s & early 70s. Lots of picnics, ball games & walks kept everyone thoroughly occupied & happy. How times have changed!!!
Imagine my delight as a child to discover there was a swimming pool on top of Box Hill! Although we lived in Sussex we would often have "days out" in Kent or Surrey. Box Hill was a favourite, and I remember a swim on a particularly hot day, it was my first experience of an open air swimming pool. The photo is just as I remembered it and I would love to know what is on the site now, and when it was closed.
Memories of Box Hill
I was watching the Ride London-Surrey Classic Road Cycle Road Race today and the pelaton rode up Box Hill bringing back a particular memory, so I decided to look up The Upper Farm Swimming Pool on-line and immediately saw this photograph. In 1961 myself and two friends from Homefield Preparatory School in Sutton were waiting to hear how we had done in our Common Entrance Exams: whether we had passed well enough to go to our chosen schools. The results were due to be sent out to our parents that day. We decided to ride from Cheam, where we lived, to Box Hill about 10 miles away and find somewhere to have a swim and hang out together to pass the time. We found the Upper ...Read full memory
I lived in a caravan at Box Hill when I worked in Epsom with the race horses. I had a friend called Irene who went out with a boy who also worked in racing his name was Bill Senior. Irene lived at the post office and went to live in Australia (I think) its such a long time ago. Her parents move to look after a care home. ...Read full memory
I lived on Boxhill all my childhood - we lived in the swimming pool all summer - it was so good. I would love to get in contact with anybody who remembers it. I was Joanne Jackson then.
Kids like me were taken swimming from Mickleham School here oncxe a fortnight by coach. The teacher was a Miss James. John Payne I lived on BoxHill from 1947 to 1968.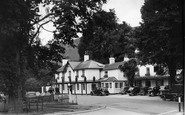 Buy this as an Unmounted Print
Sign-in

to save this photo to your Albums.

Collect photos, maps, memories and books of interest to you.