Braintree, Manor Road 1906


Previous photo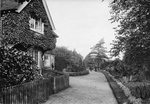 Next photo
Memories of Braintree, Manor Road 1906
My wife Ann & I have just returned to New Zealand from a trip to Braintree,where I still have a brother & sister living.Great to catch up with John Mews again at Bocking Bowls Club & have drink with him.We last met in 1965 when we left for New Zealand on transfer with Crittalls.Also met Jo Harrington (Whybrow) & June Daniels for some lunch at Cornish Hall End..A couple of years ago corresponded with Paul Smith but have now lost contact & assume he is still in Australia. Braintree is unfortunately no longer the nice little market town we left in 1965,such is progress
I live in the usa now .I was born in Braintree and went to manor st school I do remember mrs Jarvis I also remember a few children one I remember was Ian Charmicheal not sure if its spelled right .I went to school there about 1949 until about 1955 not sure on dates my name was Janet Hitchcock dose any one remember me .? I would be great to hear from you if you do .
There were air raid shelters in the playground immediately in front of the school and there may have some across the road,but I cannot recall them at this time distance. My teachers were, Miss Poole, Mrs Murphy and Miss Burgess. I recall learning times table by rote and multiple fractions at the same time with Miss Burgess, a good teacher of arithmatic. In the 66 years since learning how to do multiple fractions however, I have never once had to attempt them in 'real life'!
Lived in East Street, Braintree and went to Chaple Hill School. I remember some of the teachers; . Miss Cliff, Mrs Clark, Miss Jackson, Miss Bacon, John Mews, Bing Clayton, David Coe, Peter Hoy, Ray Allum, Doug Kemp, Willie Watkins, Barry Wassell, Purle Haylock, Jenny Colston, Cyril Oakley, Mick Lewin, Neville Humpfreys, Peter & David Steadman, Sheila Benfield, Jeff Joslin, Terry Swan. After school some of us would play on the waste ground & bombed out houses in East St.
I am related to the Whybrow/Wybrow/Whybrew/Whybra family of Bradwell-juxta-Coggeshall. I know of two or three inter-related strains of this Bradwell family in the C19 but I have an Abraham (born 1811 in Bradwell) and Mary Whybrow living in Bradwell with a son Elijah born 1840/1 and I can't tie them in to one of the existing familes. Does anyone have any information which might help me?
I recall receiving a Coronation Commemoration Mug, in my nursery school in June 1953. I was 5 at the time. My father was a resident Doctor in St. Michaels Hospital in Braintree. Does anyone know the name of the school ? One came out the main hospital gates, and turned left down the street. St Francis does ring a bell.
I attended Manor Street School from 1943-1949 ish. I also lived at No17 Manor Street shown as one of the white cottages seen virtually joined to the school wall during those years. It's exactly opposite the entrance to the Bus Park. Can anyone help me with where the school air raid shelters were built for use by the children and staff? My memory tells me they were built just inside the front wall area, one in each half of the playground.....but someone who has written about the school history during those years writes that they were across the road on the area later used to build the canteen. There was another Air Raid Shelter built on land behind the Town Hall. This was built partially underground and ...Read full memory
I remember you, Paul Smith from Chapel Hill School and High School. I also remember you going to New Zealand. I see John Mews occasionally in the White Hart at Braintree having morning coffee so I shall ask him if he remembers you. John also worked at Crittalls all his life. Doug Kemp went into the RAF and when he retired he didn't come back to Braintree. Barry Wassell also moved away and sadly he died a few years ago.
I remember the brush works in Manor Street very well. My grandmother's brother worked there, his name was Arthur Rayner. I had a hand brush from Sun Brush Works and used it for many years.
The wall on the left in the photo is Manor Street School which I attended from about 1953 until 1959. I am still in touch with Rod Gray. Does anyone else remember me or Rod from that time? The Headmistress was Miss Jarvis who was always accompanied by her Dachsund dog!
My father had his hand brush making business in Manor St. My Grandfather started the business in 1918 above horse stables that lay behind the Sun Public House. Because of this he called it "The Sunbrush Works". They later moved to premises in Manor St. I wonder if anyone remembers buying any brushes from them. Sadly the small factory was closed in 1971 when dad retired.
I'm sorry to hear of Malcolm's death - I had tried to get in touch with him for many years. Do you have any more memories of early(for me) Braintree days. I seem to have lost touch with all those that I knew.
I lived in Cressing Road, went to Chapel Hill Primary School and then to Braintree County High School. I left there in 1952 when my father was transferred by Crittall Metal Windows, to Dunedin, New Zealand. I remember the 750th Anniversary celebrations in 1949 and had always said I would like to return for the 800th Anniversary, but I couldn't make it. I would love to hear from some old friends of my early school days - maybe someone will read this and remember me. I have fond memories of my early childhood, even thogh it was the start of the 1939-45 war. My parents used to billet some servicemen, three of whom I remember well - Ron Hamnet, Jimmy Galloway, and John Andrews who all played football for Crittall ...Read full memory
Buy this as an Unmounted Print
Sign-in

to save this photo to your Albums.

Collect photos, maps, memories and books of interest to you.