Broadstairs, The Harbour 1887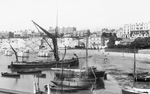 Previous photo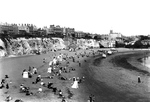 Next photo
Memories of Broadstairs, the Harbour 1887
I am not sure which grandfather it was (how many greats do you want?) but the old part of my family, the Strevens, have lived in Broadstairs for the last five hundred years, and have the honour of having erected the post in the middle of the bay. This was one of five snubbing posts that allowed the barges to warp right up to the pier where they loaded tar and coke from the gas works at the top of Harbour Street (now a car park). The tar pipe is still visible in the side of the pier where it used to run down the hill still hot from the coke ovens, and into the barges.
This photograph from 1887 shows a post in the middle of the picture, standing upright in the sea - to this day it is still there. As a child it was always a point at which I arranged to meet with my brother, or my mum if I wandered off whilst on the beach. Growing up in Broadstairs was just the best place for a child to start life - we had great freedom, a great place to play and a beautiful, historic town - a privilege. Jo Laight
Memories of Broadstairs
Hi all, I'm hoping someone can help me. I attended a boarding school in Dumptom Gap, Broardstairs 1965/1966 as I had asthma. I have found the building when I returned to Broardstairs a few years ago but can't seem to find any trace of the school! The heads name as I remember was Mrs Hubbard, the school was ...Read full memory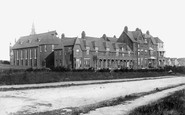 I was at Port Regis for approximately 2 years during 1950-1952 from age 9-11. My memories are snapshots only as these memories have been blanked out and have only resurfaced after seeing the comments on this site. Firstly Port Regis was for girls only and was run by Catholic Nuns, St Mary's was a ...Read full memory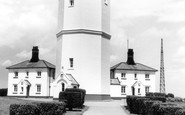 I was sent there for the school holidays to recover from Whooping Cough when I was 8 years old. It was awful. We had to sleep in a dormatory with a nun in charge who slept behind a curtain. Every time I coughed she would come and shout at me so I spent most nights with my head under the covers trying not to ...Read full memory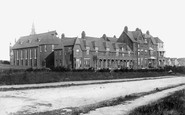 I was at Port Regis in 1950 for 3months and in 1952 for 9months. I saw the coronation there, and went with three other girls from my area. I remember playing with a girl called Teresa, also Sister Mary Magdalane. I was not abused or cruelly treated, probably due to the fact that my dad always left a ...Read full memory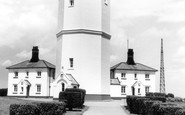 Buy this as an Unmounted Print
Sign-in

to save this photo to your Albums.

Collect photos, maps, memories and books of interest to you.