Deal, Sholden Church 1918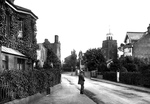 Previous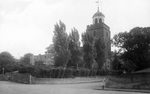 Next
Memories of Deal, Sholden Church 1918
Perhaps you would like to know more about Thomas Barwick. Sarah Goodborn was Thomas' s second wife and was possibly the sister of his first wife, Eliza Goodborn, who appears to have died in childbirth. He had three children with Eliza: John (1835), Helen (1839) and Thomas (1844, died in infancy). In 1851 Helen was a servant in a house at Northbourne. Thomas went to Tasmania in 1856; his parents had gone with his 4 youngest siblings in 1840. John had gone with his Uncle Richard in 1854 and had then applied for his father to follow. Thomas lived a quiet life in Tasmania, probably working for his father and brothers. John became a successful farmer and local councillor.Eliza married her cousin John. Helen, who was usually ...Read full memory
George James Norris and his wife Charlotte, nee Halliday, lived at Alders, Sholden with their 5 children in 1891. Miss Sarah Norrice who was living with her mother Ursula at Sholden in 1881 was George James's 2nd cousin as her father George Norris was the brother of George James's grandfather Thomas. In 1843 Sarah was christened Sarah Barwick Norris after her grandmother Sarah Barwick or Berwick who was Mrs Sarah Norris of Great mongeham. Ursula was born in Sholden as Ursula Marsh around 1811, and married George Norris in Deal in 1831, and returned to live in the village (at Cottage place in 1841) untill her death in 1884. She had 8 children (called Norrice) born in the ...Read full memory
Memories of Deal
Does anyone remember this B&B, located at No.2 Gladstone Road? It was run by two guys, Bryan & Michelle, one of whom was a fabulous cook. We stayed there several times back in the 70s. Wonderful hospitality! I often wonder what happened to Bryan and Michelle.
My wife spent many happy summers in Deal and Walmer with cousins/aunties/uncles/gran/gran-dad when on holiday from Swindon. She never stops talking about the Glen and mimicking her Welsh gran-dad saying he was going for a walk down Dover Road (you have to do the Dover Road bit in a Welsh accent). never fails to make me smile. ...Read full memory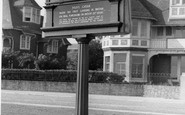 Concerning Ricemans fire in Deal, Kent - Sunday 6th October 1963. Nightfall; I remember the incredible display windows, they were smashed and collapsing, a few people (including a guy who did some plumbing for my mum) managed to get some prime clothing out and scarpered. The local law and firemen were busy trying to secure the bank ...Read full memory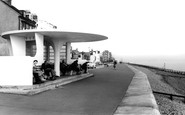 Sign-in

to save this photo to your Albums.

Collect photos, maps, memories and books of interest to you.