Grassington, Netherside Hall 1940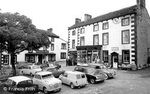 Previous photo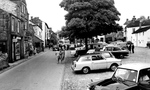 Next photo
Memories of Grassington, Netherside Hall 1940
hi my name is anthony blackburn i ad some good time there i remember tony haywood and a boy called steven windows he was in a wheelchair i used to be in the football team as well mr mercer was my favourite he was the wood teacher and i knew a lass called greta she work in the kitchen the headmaster used to bully me now and then barring that i ad some good times from anthony blackburn
I was there 65 67. I remember lads there tony Hayward and Kenny bagley . Remember going on a trip with Mr young. I remember miss heinz
Dear Members Gareth Helliwell here from Batley in West Yorkshire. Apologies all round from the last item printed on Netherside Hall. My E.Mail address now is Gareth1118@virginmedia.com - I had missed out the D in media. Anyone still wishing to contact me regarding Netherside Hall, Grassington, May do so with the above address. look forward to hearing from Peter Hurst who was there at the time I was. Look forward to hearing from you, Yours faithfully Gareth Helliwell
My Memories of Netherside Hall Grassington 1965 to 1967, Hello there, my name is Gareth Helliwell, I was at Netherside Hall from 1965 to 1967. They were great days. Mr Anderton was head master, Mr Young was our teacher and yes, the lad was right, they called him 'Fungus'. I would like people to get in touch with me who were there then round about when I was, it would be great to here from them. My E.Mail address is Gareth1118@Virginmeia.com and my phone No. is 01924 501787, any time will do. If I have spelt his name right, Peter Lekie was the Head Boy there and allso there was a teacher there called Mr. Hastle and the caretaker there was called Joe. Anyone wishing to contact me may do so. I look forward to hearing from you.
I was one of the boys at the school from 1955-1958. I had a great time boarding there. Mr Anderton was the head master at the time. I remember we all watched Neil Armstrong walk on the moon on a black and wihte TV.
I was born in Grassington in March 1953, in a small cottage in a row of three on Chaple Street. They were known as the "Monkey Houses", as they are probably, still known today. By true locals anyway. My father was born at the town hall as his parents were the caretakers there. He was probably the only person ever born there.
Hi I was at Linton Camp, 1960 to 64, and recall playing foortball at Netherside Hall, I particularly recall getting bathed after the match, in a proper bath, we thought that a bit odd, as we had communial showers at Linton Camp. I think the match was to do with the Upper Wharfedale Cup, we also plyed a few other schools, and I think we won the cup, but cant be sure. I was centre forward, but frankly was pretty naff. I have been doing a bit of research concerning Linton Camp, or Special Residential Scholl as it was renamed after Bradford Education bought it from The National Camps Assc. Although it was generally known as 'Camp'. I have a few photos of Linton on my web site at: www.hartingdon.com None sadly of Netherside. Peter Hartingdon.
As a boy I remember the big open fireplace in the main hall, and the times the large glass sheet above the fireplace falling down - this was to be a yearly thing if I recall correctly. Other memories - making our own snow skis; repairing the old greenhouse; the flying fox; tennis courts in front of the hall; playing football against Grassington School and winning; an old schoolmate playing God Save The Queen on his trumpet after being encouraged by us, then him getting into trouble. Anyone remember these days? - feel free to contact me.
Thank you for the photo of Netherside Hall. This was a boys school and I was there from 1952 to 1955. This has brought a lot of memories back to me - thank you.
Buy this as an Unmounted Print
Sign-in

to save this photo to your Albums.

Collect photos, maps, memories and books of interest to you.