Harlow, Orchard Croft c.1955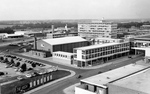 Previous photo


Next photo
Memories of Harlow, Orchard Croft c1955
I wonder if anyone can recall Harrison's Newsagents at 92 The Stow? It was opened by my father in December 1953 and sold in November 1980. From 1956 it was run by our manager - Bert Wood (sadly, he had to leave in November 1978 for a variety of reasons). It was then managed by Derek Elmer until we sold the business. I believe it now operates as a Wedding Dress Supplier. Any information / memories would be much appreciated. John Harrison.
When I think of Orchard Croft, I always think of happy childhood thoughts. When I was a child my nan lived at No 80 (unit block flats) from the early 1970s to the late 1980s. I will never forget that lovely large flat and the beautiful rose bushes surrounding the areas back then. It will always hold a special place in my memories, as most of my childhood was spent at No 80. I would stay over with my nan at the weekend and sometimes in the week. I was only small but I can still remember the big large swing doors to the main entrance. She would take me for lovely walks to Tanny's Dell Park and surrounding areas. The whole area was so lovely back then. A beautiful place to bring up children. It used to ...Read full memory
Memories of Harlow
Hi Brenda That's funny, we moved into the same house at No. 7 Sharpecroft in 1967/68. My mother stayed there until her death 14 years ago. Really nice house to grow up in :)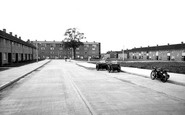 With my sisters, catching tiddlers on warm summer days. We would have picnics beside the river. We loved helping to change the lock for the boats that came through. Later, when a little older we would swim and for a while joined the canoe club. After my marriage and when I had children myself, my husband and I would ...Read full memory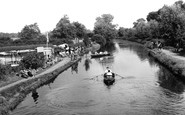 Yes I remember Muffets the fish mongers. I worked after school and at the weekends, in the early 60's, in Tate's Store at the bottom of the High Street, It was a general store that sold everything and anything you wanted from ice cream to petrol. I use to work in the store, serve petrol and also deliver groceries, on a heavy ...Read full memory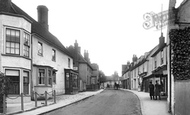 Buy this as an Unmounted Print
Sign-in

to save this photo to your Albums.

Collect photos, maps, memories and books of interest to you.