Hornchurch, Tricycle 1909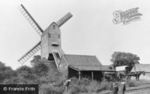 Previous photo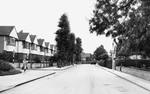 Next photo
Memories of Hornchurch, Tricycle 1909
I can confirm Pittle Lane does not exist in Hornchurch, this is in fact Billet Lane out side what is now the Doctors and Dentist surgeries 58, 58A & 58B Billet Lane. Both the properties on the right hand side still occupy the land. Although 60 Billet Lane sold its orchard off to build 58A Billet Lane in 1953. 58 Billet Lane, the doctors, sold its orchard off to make way for the new doctors surgery 58B Billet Lane in the early 1970's. The oak tree in the background was made into window and door furniture for 58A Billet Lane. Great picture.
Memories of Hornchurch
Hi , My name is Eric Bell & I was born & raised in Hornchurch. When I was 17 (I think) I was lucky enough to work at Jim Moore`s music shop in Hornchurch Road. What a great job for a young guitar nut eh!! I formed a group called "The Nighthawks" & we played quite frequently at the Bull. I remember old Jack ...Read full memory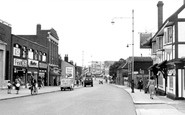 This butchers shop seen to the left was owned by my family and was next to Woolworths. We had other shops in Chadwell Heath, Ilford etc. as well as Frank's Farm in Upminster. Behind the shop was a slaughter house and a large field and, as a small child, I remember visiting the slaughter house to see pigs being killed ...Read full memory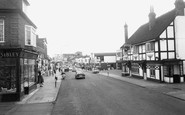 I can remember most of the shops here. The off-licence, Stowells; where Robert Harlow and his family lived and served. Then Draytons, the sweet shop - Mr Drayton had rather red cheeks! Then there was Lings, the post office and paper shop, run by Mr Landless and family, Roger being the son. Then the family Curtis took over ...Read full memory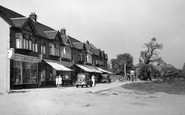 I have this photo. Some 25 yrs ago I was in an antique shop with my late father when he saw this photo and told me the man was my grandfather, who I never met, and the horses belonged to him. They were used in the families green grocers in north street. The shop was in the family for some time as I would go there as a young boy after ...Read full memory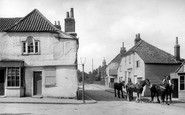 Buy this as an Unmounted Print
Sign-in

to save this photo to your Albums.

Collect photos, maps, memories and books of interest to you.