Slough, High Street 1950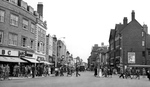 Previous photo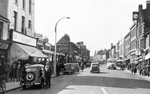 Next photo
Memories of Slough, High Street 1950
This was how we remembered Slough and it hadn't changed much when we returned in 1958, other than a lot more traffic.
Memories of Slough
Hi Kevin, I think a Mr P.R.Poter ran the Upton Lea post office he wasthere in 1950s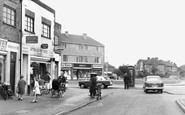 I remember the Shaggy Calf well, my grandparents Maurice and Beryl (Billy) Harris took over as landlords the day that I was born, 11 March 1958. It was always a popular pub, absolutely fantastic for a kid when my brothers and I used to visit, huge rooms, lots of corridors and a wide magnificent stairway, (it was orignally ...Read full memory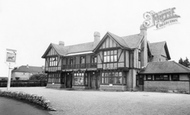 It was a must in the 1960's. The Carlton was in the High Street near the post office, a few steps were at the front, leading to the entrance and it was always packed. They had a bar upstairs where you stood drinking looking down over the dance floor. Also there was a long row of seats behind an arch to sit and snog, if ...Read full memory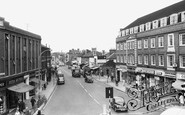 Sign-in

to save this photo to your Albums.

Collect photos, maps, memories and books of interest to you.