Wallington, High Street c.1965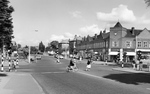 Previous photo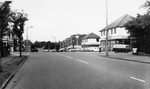 Next photo
Memories of Wallington, High Street c1965
When we lived in Wallington from 1965 to 1972, I remember going into Mantles the newsagent/sweetshop and buying sweets for my little brother and I. The town hall and library are situated behind here and looking down the high street which has not changed a great deal to this day were all the shops and the railway station. Fond memories indeed of our years in Wallington.
Memories of Wallington
born in elgin road in 1943,went to Bandon hill school in sandy lane,then to high view school,have very fond memories looking at all the old pictures,and remember many happy hours at beddington park and mellows park,used to walk everywhere or bike,things were very different then,grew up got married,was one the first families ...Read full memory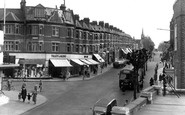 I lived on the Roundshaw estate through the 70's and have great memories of playing runouts. I knew every nook and cranny of that estate. I had many friends that lived on nearly every close. I lived in Wallington for nearly 20 years. I loved going to Croydon shopping with my friends on a Saturday and walking across the ...Read full memory
My family lived in Reigate Way, Wallington, Surrey. My twin brother and I used to stand outside our house to listen for the aproaching buzz bombs. On this particular day, one glided in and fell on the playing field and allotment killing a Mr Hunter, our local DIY shop owner.It also nearly destoyed our house, a terriblble ...Read full memory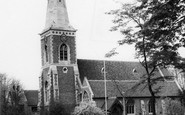 I lived in Bute Gardens West, from Oct 1943 to when I married in 1965. My friends were Donald Scott, Rex Poge, Yashew, an immigrant boy who we nearly killed with a bow and arrow, and brother Dave. We had a club, The Silent Death, we called it the T>S>D>, and to join you had to do all sorts of stupid things like ...Read full memory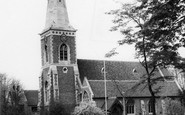 Buy this as an Unmounted Print
Sign-in

to save this photo to your Albums.

Collect photos, maps, memories and books of interest to you.