Cheshunt, St Mary's Parish Church c.1965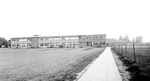 Previous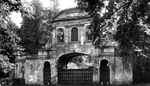 Next
Memories of Cheshunt, St Mary's Parish Church c1965
Re: St Mary's wednesday morning church service at Dewhurst Secondary as it was known in those days, I remember Stan Mathews falling asleep on his knees as in prayer. My mother now lives in the alms house next to the church, so every time i go back to visit it breaks my heart to see how much it's changing. I say for the worse, I mean you have only got to look at Broomer Cottage. It had a wonderfull garden, now it's houses, very sad, although Churchgate is supposed to be a historic area I have fond memories of Whithern Park with all the grass and pathways kept to great degree of tidyness. I remember being chased off the grass by the Parky as we called him, I think his name was Brian, then when I went to the park last ...Read full memory
Like many young folks of the 1960s who grew up in Cheshunt churchgate area, when the time came to marry you almost always chose St Mary's as the place to have your wedding. It is a lovely old church. I also have happy memories of going to church on Wednesday mornings as I was a student, or pupil as we were called back in those days, at St Mary's School which was (and still is for a little longer before it is pulled down to make way for a bigger school further on up the road) - part of the school life for those of us at St Mary's, and it made a welcome break from practical maths and English lessons. If I cast my mind back to school days of the 1960s I can still taste that high church incense ...Read full memory
Memories of Cheshunt
we had a pet shop at top of cadmore lane also the garage raven coachworks on the corner of delamare rd i was a choir boy at st marys church and went to burliegh school blindmans lane great days in cheshunt cliff richards sister used to live on cadmore lane.i was a mod on my vespa gs and went to imperial hall to see groups aswellas cheshunt boys club .pat raven
When I attended a weekend course called "The Entertainers" at the old Theobalds centre in Cheshunt, I had no idea what was in store. I was supposed to prepare a ten-minute piece to perform that night in front of a large audience. I didn't know! Without warning or rehearsal, I was thrust into the ...Read full memory
I still remember the thrill of walking down the drive from Cheshunt Sec' School on the last day, with the image of it burning on the back of my neck. Refusing to look back I was saying to myself, "I will never have to walk this path again as long as I live". I remember Farriday with yellow fingers, chain smoking. Does anyone have a good memory to share?
Like many young folks of the 1960s who grew up in Cheshunt churchgate area, when the time came to marry you almost always chose St Mary's as the place to have your wedding. It is a lovely old church. I also have happy memories of going to church on Wednesday mornings as I was a student, or pupil as we were called back in those days, at St Mary's School which was (and still is for a little longer before it is pulled down to make way for a bigger school further on up the road) - part of the school life for those of us at St Mary's, and it made a welcome break from practical maths and English lessons. If I cast my mind back to school days of the 1960s I can still taste that high church incense ...Read full memory
Sign-in

to save this photo to your Albums.

Collect photos, maps, memories and books of interest to you.