Almondsbury, Knole Park c.1955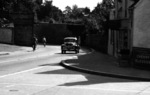 Previous photo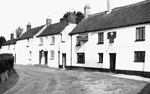 Next photo
Memories of Almondsbury, Knole Park c1955
MEMORIES OF ST.CATHERINE'S I was a boarder from Jan.1947 to July 1951. My memories too are happy ones. The principal, Ralph Cooper taught us Geography, Science and Latin and he stank of stale tobacco and his fingers and moustache were stained. His wife, Joyce, taught us cooking on the huge Aga stove. They had a young son, Melville. Other teachers include Miss Sara – piano, Miss Turner - Margaret Morris Movement, Herbert Kaden – Art, Michael Hearth – Music Appreciation. Does anyone remember being taken on a tour of the basement below the kitchen and shown the tunnels which ran between the Severn and the church in the village for whatever purpose. Our diet was strictly vegetarian and we were all ...Read full memory
I boarded at St. Catherine's from 1942 until 1948, which I believe was connected to Middlesex County Council during that time. I was 3 years old when I started, my home was in Victoria Square, Clifton and my parents were both involved with the Services. The name Cooper sounds familiar for the Principal but I cannot be sure. He was a professor at Bristol University and his wife & daughter ran the school. I seem to think that the oldest pupils would have been 10 or 11 years, boys and girls and probably numbered less that 40 in all. We shared large dormitories and I remember being confined in isolation to a small room - the San - above the front door to recover from measles or chicken-pox. I ...Read full memory
Ms Grisdale, I cannot tell you how excited my Mum was when we found this site and your comment to Mr Fountain's memory posting. Marcia Bowen (mum) was so happy and nostalgic to read all the comments and postings about her old school, classmates and faculty. She would very much like to regain contact with anyone who may have been attending St Catherine's during her years there. Please respond to my email address: summers562@yahoo.com with your contact information and I'll be sure to pass it on to her. She would especially like to contact Beryl Maloney. I think I've seen her postings on here as well.
I was a pupil at this school from 1954 to 1961. I was in Miss Staddart's class. She used to take us to pictures on Saturdays, some of the films which I saw were 'Ben NUr', and Norman Wisdom's films. My friends I remember were Clive Wood, Peter Adams, Maurice Fountain. I can also remember trying to go swimming at nights, and also used to raid the food cellar. We used to play in the trees at the back of the school huts. All the fun I had was sliding down the hill on a tin sheet. My first girlfriend was Linda Yates who had a sister called Pat. I would also like to hear from anyone else who was at the school when I was. Tony Farrer
I have very fond memories of the school and Mr and Mrs Cooper, and I was one of the privileged children to move to Parkstone in Dorset when the Coopers moved there. I was in Miss Stoddart's class and I can still remember the smell of the herbal cigarettes she used to smoke, and on the rare occasion she would share one with the class. At the end of the summer terms I remember us polishing the classroom floor with wax polish which had a really strong smell, not at all an unpleasant aroma. After prep classes in the evening it was a mad dash to the study to see who could be the first one in so that they could pinch Mr Cooper's dog-ends out of the ash trays, so we could re-roll them to smoke at a later ...Read full memory
I have some good memories of that school, Mr and Mrs Cooper and Mr Smith. The teachers that I remember are Mr Partridge ('Birdy') and Mrs V Houston who had 2 daughters Helen and Penelope who came to the school at holiday times. It was a vegetarian school in my day, and it was rare for anyone to be ill. Most of the school marched down to the church in Lower Almondsbury on a Sunday, unless you were Catholic and you got a lift from a neighbour who took us to Thornbury. It would be nice to hear form anyone from that age, I left in the Christmas holidays of 1953. Godfrey Walley
Does anyone have any imformation as to how to make contact with Alan Melville Cooper, the principle's son? I would very much like to contact him, as we were good chums at school. Many thanks.
I was a pupil at St Catherine's School between 1954 and 1962. The school was run by Ralph and Joyce Cooper. Teachers I remember are Mr Thunder, art teacher, Mr Smith, and Miss Muriel Stottart, who taught class 3b, the juniors. At the rear of the building there was a large conservatory and a path that ran down to a long hut which served as classrooms. There was also a homemade concrete swimmimig pool. Our playground was a a grass area and a wood and beyond that were two fields. At the top of one field was a very old horsechestnut tree, where we had slung a rope over a high branch to make a swing. We were given an amazing amount of freedom. Each Saturday we were given pocket money, which ...Read full memory
Buy this as an Unmounted Print
Sign-in

to save this photo to your Albums.

Collect photos, maps, memories and books of interest to you.