Frensham, Pierrepont School c.1965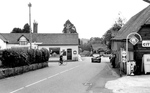 Previous photo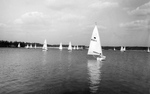 Next photo
Memories of Frensham, Pierrepont School c1965
Are there any boys from this time that remember m ? My name is Russell Gale and I would love to hear from you! Contact me via nita.gale@orange.fr
My parents wanted me to have a good upbringing and sent me to a private school where unfortunately the owners were tyrants. I was continually playing truant, so they then sent me to Pierrepont School in the autumn of 1955 where it was hoped I'd settle down. Alas, my memories of what went before played heavily upon my mind, yet again causing me to start running away. On more than one occasion I was caned by Major Parry for absconding, and eventually I suffered a complete nervous breakdown and was placed into hospital care for 7 months. Looking back I often wish that things had been different. I'd have loved to have been able to enjoy Pierrepont School as it was hoped that I would rather than what ...Read full memory
Memories of Frensham
This is actually called Tancreds Ford and was on the smuggling trail from the south coast over to Bagshot Heath where booty was divided up and moved on into London.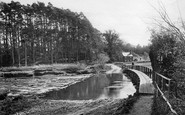 My parents wanted me to have a good upbringing and sent me to a private school where unfortunately the owners were tyrants. I was continually playing truant, so they then sent me to Pierrepont School in the autumn of 1955 where it was hoped I'd settle down. Alas, my memories of what went before played heavily upon my mind, yet again causing me to start running away. On more than one occasion I was caned by Major Parry for absconding, and eventually I suffered a complete nervous breakdown and was placed into hospital care for 7 months. Looking back I often wish that things had been different. I'd have loved to have been able to enjoy Pierrepont School as it was hoped that I would rather than what ...Read full memory
Are there any boys from this time that remember m ? My name is Russell Gale and I would love to hear from you! Contact me via nita.gale@orange.fr
I always remember stopping off for a paddle here on my way home from Frensham Junior school. I remember my nan used to give me my bus fare. But I used to prefer to walk along past the pond so I could stop for a quick paddle.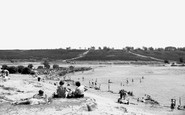 Buy this as an Unmounted Print
Sign-in

to save this photo to your Albums.

Collect photos, maps, memories and books of interest to you.