Asfordby, The Church And Rectory c.1955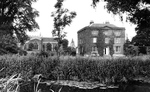 Previous photo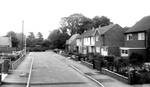 Next photo
Memories of Asfordby, the Church and Rectory c1955
I had the pleasure of living in Beechcroft since the day I was born in 1954, my parents and grandparents had bought the rectory, named a "White Elephant"as no one had lived in it for 4 years. During that time we had birthday parties on the front lawn, unless of course you were born in January. My parents loved to have BBQ's in the grounds. My sister and I had our weddings here and walked across the lawn to the church. I remember the cellars - cold, dark but exciting, lots of stories have been written about secret passages to the river. The house was magnificent and I still miss it now. I travel to the UK from Australia often, and just sit in the grounds and relive my youth. We as kids played in the grounds, ...Read full memory
It was Dec 1965, and my sister Ellen Blackham and I sailed to England from Perth, Western Australia, to spend time with my sister Doris Whitby. Doris and her husband Roy had purchased The Old Rectory in the late 1950s. It was no longer required as a rectory and was therefore put on the market. I will never forget driving down Station Lane on that grey afternoon in December and seeing Beechcroft (my sister named it that because of the huge Beech tree that was growing on the right of the building) for the first time. Christmas was approaching and we were excited to be celebrating it here at Beechcroft with the possibility of a white Christmas as well. We walked through the village singing Christmas ...Read full memory
Memories of Asfordby
It was Dec 1965, and my sister Ellen Blackham and I sailed to England from Perth, Western Australia, to spend time with my sister Doris Whitby. Doris and her husband Roy had purchased The Old Rectory in the late 1950s. It was no longer required as a rectory and was therefore put on the market. I will never forget driving down Station Lane on that grey afternoon in December and seeing Beechcroft (my sister named it that because of the huge Beech tree that was growing on the right of the building) for the first time. Christmas was approaching and we were excited to be celebrating it here at Beechcroft with the possibility of a white Christmas as well. We walked through the village singing Christmas ...Read full memory
This site was my first job on leaving school. I was an apprentice joiner and worked for MR Abbey Coleman, Builders of Barsby. I lived at Burrough-On-The-Hill at this time and had to cycle to Barsby every morning before going onto Asfordby with Mr Coleman.
I had the pleasure of living in Beechcroft since the day I was born in 1954, my parents and grandparents had bought the rectory, named a "White Elephant"as no one had lived in it for 4 years. During that time we had birthday parties on the front lawn, unless of course you were born in January. My parents loved to have BBQ's in the grounds. My sister and I had our weddings here and walked across the lawn to the church. I remember the cellars - cold, dark but exciting, lots of stories have been written about secret passages to the river. The house was magnificent and I still miss it now. I travel to the UK from Australia often, and just sit in the grounds and relive my youth. We as kids played in the grounds, ...Read full memory
Buy this as an Unmounted Print
Sign-in

to save this photo to your Albums.

Collect photos, maps, memories and books of interest to you.