Kidderminster, Blackwell Street c.1967
Memories of Kidderminster
If you followed this street to the end and turned left it brought you to one of the oldest pubs in Kiddy. I'm pretty sure it was The Seven Stars but my memory is not what it ...Read full memory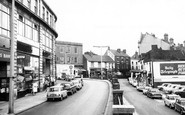 Several of my Tarbox ancestors were baptised at St. Mary's. William Tarbox, b. 1849 (wife Helen Pitt Cooke) lived on Broad Street and he worked as a weaver. He left for NYC in 1880, ...Read full memory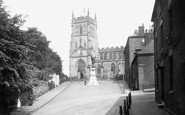 I can remember going to the park when I was a little girl, I loved to paddle in the pool, and we would take sandwiches. It was my favourite place ever in the summer.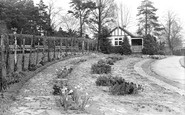 Lived Wolverley - Just a few items on Kiddr from dim recall -town cinema - a screening of a western, Jeff Chandler as Indian warrior - Cochise? -a bigtop circus - Billy Smart or ...Read full memory
This photo is available to buy in a range of sizes and styles, including framed and on canvas.
Sign-in to save this photo to your Albums.
Collect photos, maps, memories and books of interest to you.