Watford, The Odeon Cinema 1961


Previous photo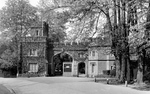 Next photo
Memories of Watford, the Odeon Cinema 1961
Used to go to The Trade, Top Rank, Clockhouse, New Penny & Pickwick club in the 60's and early 70's before I left blighty to go to NZ and Oz. Wound up in Perth, Western Australia and am still there. Knocked about with a guy called Barry Machin who was better known as Harry Munchkins before he took off to Torquay. Harry now lives in Melbourne in Oz and I've caught up with him a few times. Read on another site that Roy Rumble passed away in his early 60's and would like to hear more about him if any one knows ?? Also stayed in Bushey with an old mate Ray Lancashire (from S. Oxhey) in 2012. Ray took me around a lot and I was amazed how much Watford had changed ! Remember Mick Tuffy and Ian castle (Ibo) from Harrow, ...Read full memory
I can remember very vividly going to Top Rank on a Saturday morning with my friends. We all went to Francis Coombe Secondary School. We all had so much fun dancing on these Saturday mornings... loved it...The memories of this and all memories of Watford are all so good to me. The 60's was such a great time to grow up in England. I just adored the Beatles; I can remember buying 'I wanna hold your hand' single record from the Record Shop on St Albans Road in North Watford...wonderful memories, always will be. I live in Australia now and often I reminise of those great days in Watford. My dad used to work for Benskins Brewery, then Ind Coope. All of my mum's family worked for them also. I will get back to see Watford again very soon, I hope.
In 1959 I started school at Holyrood school. Often after school my parents would take me and my two sisters into the High Street to do some shopping. I would always have to run and see the pigs just off Market Street - the Thoroughfare. It was always so fasinating but normal to see lots of pigs penned up. I must admit the penny didn't drop till I was grown, the connection between the penned up pigs and Keens sausage factory over the road from Holyrood schools playground, in Exchange Road. Later to become the GPO building.
When I was about 6, we moved to Ricky Rd. The Cassiobury Park gates were over the road to us, slightly to the left. Me and my two sisters were crossed across a very quiet road by our mum, with a packed lunch. We just played all day till we got hungry again. Our house backed in to West Herts playing fields, so that kept us busy, watching all the sport. The house we lived in was Floreston Guest House at No.21, which my parents ran. It was a lovely place to live, with lots of treasured memories. Unfortunately I haven't got alot of photos. The house was knocked down to make way for the underpass, which is over the road to the Peace Hospice now. Which really hasn't made any difference to the traffic nowadays, just ...Read full memory
I was 6 I think, I and my sister would go to Saturday morning pictures, then, about 11.30, go to Top Rank and would disco dance the Saturdays away. I remember I would either have a cold glass of milk, because the milk machine was lit up, and you could see it in the dark of the disco, or a Panda Pops, 'It's frothy man', great advert. Then about 12.30 go up to the swimming baths that were up the top end of town, that's gone now, why do so many things have to change? And we would dive in because we were so hot from all the dancing we had done, God, I miss those days.
We moved to Bushey in the early 1960s. My love of Top Rank came as I grew up with Waford being a big town. My dad worked on the new M1 Cox's corner, which now I understand is not there. Tthere were fields all around. We used to play in them, something "Park Avenue" was the big road, a pub called the Otter's Inn. I went to a school called "High Wood" and then on to a school that the George Michael attended - how posh am I? I remember watching Alma Coghan's funeral, the Jewish cemetery was not far away from Coldharbour Lane, Bushey.... we were asked to stand up and pay our respects. I loved every minute of my time at that school, my love of English and History is forever in my mind, and oh boy I will not forget my ...Read full memory
I remember the Odeon being redeveloped as the Top Rank Dance Hall about 1964. We used to come over from Borehamwood during 1965 on a Thursday night which was over 18's only and Saturday nights as well. Had some great times there. Good music and atmosphere.
I was taken by my parents to the Odeon Cinema in December 1939 and heard the song 'There'll always be an England' sung for the first time. Whenever I hear this song today, it takes me back to the Odeon - I was 13 at the time. I was born in Watford in 1926 and have many many memories of Watford during the peace years of the 1930s and the war years from 1939-1945. I had an office overlooking the Pond from 1958-1983 and remember the day the High Street was closed to traffic for the start of the one-way system. I also remeber Harold Macmillan making a political speech at the old Conservative club by the Pond in, I think, 1959. Richard Hughes
I worked in this cinema in 1960, just tearing tickets. There was a woman who worked in the confectionery kiosk who had been there since it opened; her first job had been as pianist during the silent era. She went on to work until the cinema was closed and pulled down. (Sorry I do not know her name). It was during my sojourn there that the film "Psycho" was distributed and I recall that during the week it as shown there were two miscarriages in the cinema due to the "extreme nature" of the film - how times have changed eh. Unusually for the time, no person was allowed into the cinema once the film had started.
Buy this as an Unmounted Print
Sign-in

to save this photo to your Albums.

Collect photos, maps, memories and books of interest to you.