Abercarn Memories
Read and share memories of Abercarn
Walking along Sycamore Street, Persondy, even now in my mind, I passed, the Roberts' house next door, the Walkers, the Ryalls, can't remember the next house but she was German and very fiery, then the Williams, the Hughes'(Colin Hughes?) and then another Hughes family (Frances Hughes?), then the (...Read full memory)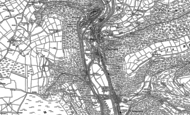 Memories of walking to school, which was then West End Junior School, sited above the west end of Abercarn. Walking from Mount Pleasant, through Richard Thomas & Baldwin's Office yard, past Williams's stores, under the railway bridge, over the River Ebbw bridge and past the Fire Station brought me into the West (...Read full memory)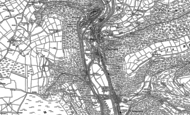 My grandfather was a miner in the South Celynen. He started off at the age of 13 and was made redundant when the mines closed! But what's more interesting about him was that he had two hobbies. 1. was the love for repairing old clocks and watches and 2. and the more interesting to me, was his love of walking. My mother would (...Read full memory)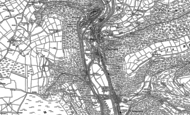 hello, I found this site and have enjoyed reading people's memories of Abercarn. I've found that my family lived there for some period of time around 1914 and was wondering if anyone knew them or lived near them, or even knows the street where they lived? It was No.1 Sunny Bank Terrace, Abercarn. My (...Read full memory)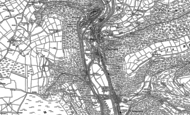 Remember The Ranks very well. Lots of my friends lived there. Tony Howells, Ian Davies(Pooky), Tony Randall, Spikey Iles, Jock Ilse and their sisters. I remember the Davey family and many others. Most vivid memory is running the streets of The Ranks on washing days. Every street had washing lines stretched between the houses and all were full on washing days.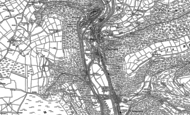 I wonder if anyone can help me . I am researching for a book and I need information on an inn called The Masons arms in Tunnell road. In 1900 it was run by a Mr Williams and his family.Has anyone any old photos of the inn or information on it. One of the children living there in 1901 become the father of a famous soccer player. Thanks for your time John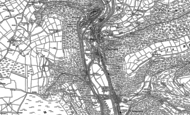 My grandparents lived in Llanover Street and I spent nearly all my holidays with them in Abercarn. Reading peoples' own recollections certainly brings back many vivid memories, which I can clearly picture 30+ years later. There are certainly big empty spaces where the Top Works and Celynen South once stood.