Nostalgic memories of Aberdare's local history
Share your own memories of Aberdare and read what others have said
For well over 15 years now, we've been inviting visitors to our web site to add their own memories to share their experiences of life as it was when the photographs in our archive were taken. From brief one-liners explaining a little bit more about the image depicted, to great, in-depth accounts of a childhood when things were rather different than today (and everything inbetween!). We've had many contributors recognising themselves or loved ones in our photographs. Why not add your memory today and become part of our Memories Community to help others in the future delve back into their past.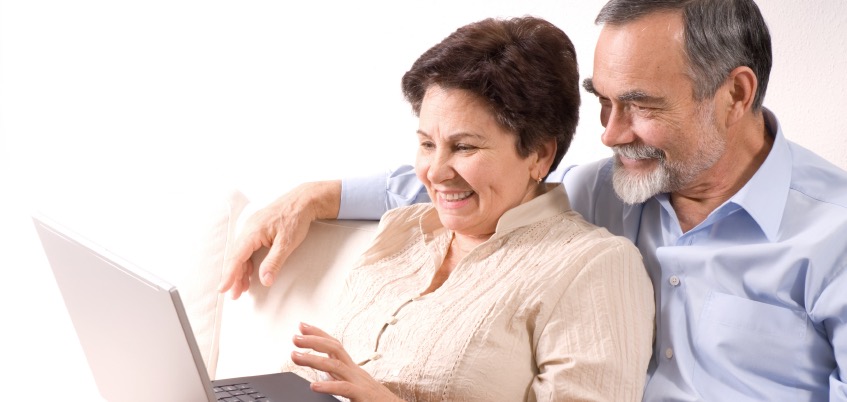 Add a Memory!
It's easy to add your own memories and reconnect with your shared local history. Search for your favourite places and look for the 'Add Your Memory' buttons to begin
Add Your Memory for Aberdare
Tips & Ideas
Not sure what to write? It's easy - just think of a place that brings back a memory for you and write about:
How the location features in your personal history?

The memories this place inspires for you?

Stories about the community, its history and people?

People who were particularly kind or influenced your time in the community.

Has it changed over the years?

How does it feel, seeing these places again, as they used to look?
This week's Places
Here are some of the places people are talking about in our Share Your Memories community this week:
...and hundreds more! Enjoy browsing more recent contributions now.
Search for Local Memories
Search for your favourite UK places and read memories of the local area in days gone by.
Subscribe
Join the thousands who receive our regular doses of warming nostalgia! Have our latest blog posts and archive news delivered directly to your inbox. Absolutely free. Unsubscribe anytime.
I used to love going to the indoor market there every weekend shopping for my mum.. I remember also pughs the lingerie shop I think it was . As had to go there to buy my mums underwear for her( I was always so embarrassed as I was only 11 at the time.). lol p.s does anyone remember a Carl Kenna on here from Penywaun.. would love to get in touch with old friends and schoolmates...
---
I used to stay in Aberdare back in the 1960's when I was driving long distance trucks.I'm pretty sure that the pub I used to stay in was called"The Eagle"? I remember that the sheep used to be in the High Street most nights after 9pm! I have some fond memories of Aberdare and being taught some Welsh language sentences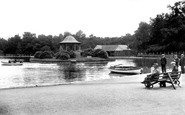 ---
i remember when i was eighteen on a saturday night going out with a pound note beer was 1shilling and one pence a pint the pound would buy eighteen pints 2 pints was my max into the black and the boot [collar and tie] rum and black 2 shillings and 6 pence the rum made me ill last time i tasded rum was 58 years ago never again now for the highlight of the night into carpaninnis for home made pie and chips
...see more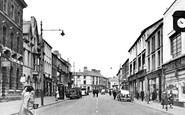 ---
going back too the late 50s too late 60 s aberdare was a thriving place to live there was no need to go to another town to buy anything we had it all here the demize of the town was when the old co.operative shut where whatever you needed you could get from a drawing pin to a tuxedo what ever you can think of they sold it now its can i get it in aberdare its my opinion that closure of the
...see more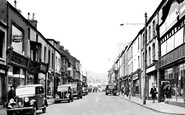 ---
I spent long hours playing in the park, in them days there were plantations all around the outside, some in the middle. I've lived away from Trecynon since 1960, but have lots of fond memories.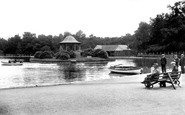 ---
What can I say about the Boot Hotel? This hotel and the Black Lion Hotel were the best hotels in the area. You would not be served in The Boot without a tie on. The one time I went there on a Saturday night I can remember the landlord there, quite a nice old chap, getting abuse from some yobs. I intervened and ended up on the floor, but I nailed one of them. I was invited into the lounge, thanked for my assistance
...see more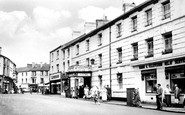 ---
Please can anyone remember the Toogoods that lived in Aberdare, please can you let me know, thank you.
---
I remember Aberdare Park. When our daughter was a baby my husband Ian and I use to walk round the park pushing the pram on a Sunday afternoon. In the 1950s that was the venue for walks with my parents, also on a Sunday afternoon. My father use to take me out on the boating lake. Fond memories. I left Gladstone Street, Aberaman in 1961, returned there in 1964 and stayed there for 2 years 1964 to 1966. I
...see more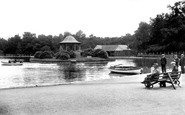 ---
My late wife and I spent lovely times in Aberdare Park. We both lived in Aberaman, me in the Oaklands Lodge, Cardiff Road, and Margaret in Cynon Street. Every Sunday we would walk up to the park and savour the beauty of the flowers and trees. These were lovely times I will remember all my life.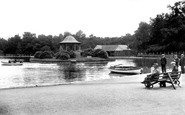 ---