Abergavenny Memories
Read and share memories of Abergavenny
This picture reminds me of a photo my father took from the top of the Blorenge when we climbed it in August 1949. To start, we had to take the railway (closed in the 50's) to Gilwern or Govilon (I can't remember which!) and then begin our climb from there.  When they reached the top, my father and brother (...Read full memory)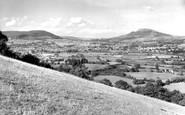 My parents ran Ye Old Herefordshire (a pub) in 1963 for three months. It was a rough old place and the police would come in at closing time to make sure there was no trouble. Next door was the Kai Nam restaurant. I was at boarding school in Cardiff, and I remember being called 'chinky lover' because I would eat with (...Read full memory)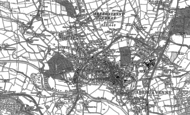 I think this a picture of Abergavenny Town Hall, but am not sure. When we were staying in Abergavenny we lived outside, in Albany Road, on the way to the Rholben and the Deri, which we often climbed and as we didn't go into the town awfully much, only when my mother needed something, I have only vague memories of it. My (...Read full memory)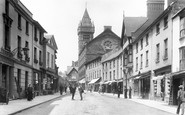 The Deri, Rholben, Llanwenarth Breast, Big Skirrid, Little Skirrid etc. would be regarded as hills when compared to the mountains in Germany and Switzerland, but for us children they were real mountains, and we loved climbing them. This view of the Deri was practically the same as the one we had from our grandmother's garden in Albany Road, and in the foreground the cricket ground can be seen.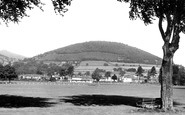 My family and I often walked to the River Usk, going down Pentre Road and crossing the Brecon Road. We used to have picnics on the side nearest St. Mary's church in Llanwenarth, and look in the water for tiny fish and insects. I particularly liked the flowers I found in the meadows nearby and picked large bunches to (...Read full memory)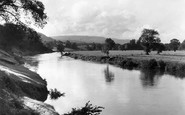 Interesting to read about William Williams who was Mayor three times, lately in 1908. My great grandfather Samuel Deverall was Mayor in 1907 and owned a greengrocery in 44 Cross Street. He was married to Georgina and had two sons, Edmund and Albert. Sadly he was found hanged in 1910 at a farm in Pontypool. I have been told it wasn't suicide but don't really know.