Historic Ordnance Survey Map of Airton, 1903-1904
Taken from original individual sheets and digitally stitched together to form a single seamless layer, this fascinating Historic Ordnance Survey map of Airton, Yorkshire is available in a wide range of products, including prints, canvas prints, jigsaws, mugs, tea towels etc.
Important Information:
As these maps are created from digital scans which have been painstakingly joined together from many original single sheet maps, some discrepancies are inevitable where the separate sheets meet. This can manifest itself in the form of misaligned roads, railways and other map artefacts running north/south or east/west within the map. Where possible we have tried to minimise the impact this has upon your enjoyment of any products using these maps.
Read More Information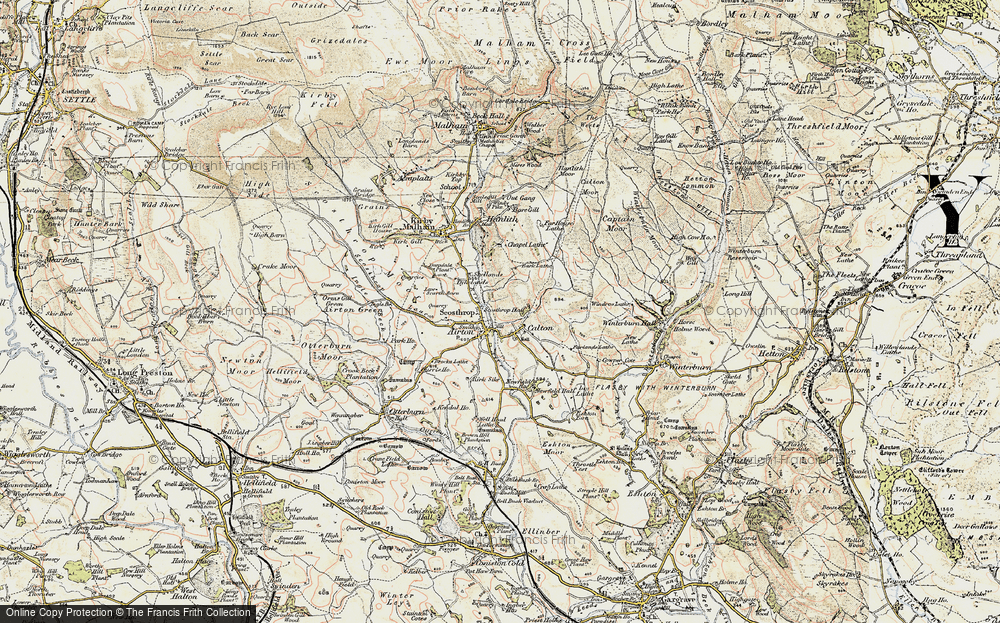 Map ref: RNC620947 Scale: 1:50,000.
Ordnance Survey Revised New Colour Series Series
About This Map
Original scale:

50000

Year drawn:

1903-1904

Series:

Ordnance Survey Revised New Colour Series

Series survey years:

1893-1898

Map reference:

rnc620947
Add to Album
You must be signed in to save to an album
Sign in

Collect photos, maps, memories and books of interest to you.
---
Explore the Revised New Map Series (Colour)
Surveyed and Revised 1842-1898. Published in colour 1897-1904. Scale is 1:50,000.
In late 1896, the Ordnance Survey concluded that sales of the new maps to civilians would help subsidise the costs, a consideration which helped drive forward production of the first colour one-inch map the following year. Even then, the debate continued, and some features, such as the use of green for woodland (which only appeared on sheets 1 to 73, north of the Preston to Hull line), were amended as the series progressed. Although the final results were something of a compromise between the often incompatible aims of the military, the Treasury and the Ordnance Survey, the Revised New Series in colour stands as an elegant portrait of late-Victorian Britain.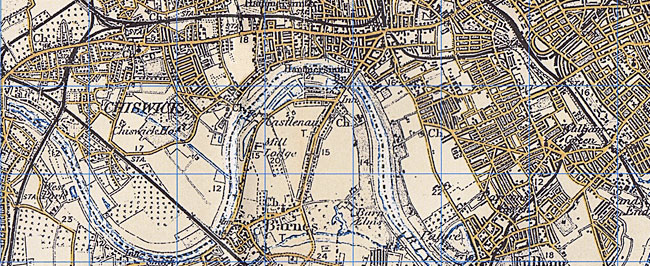 The Revised New Map Series (Colour) is an immaculate record of a vibrant society on the threshold of a still greater period of development and urbanisation. It records countless reminders of the past, many of which were about to be swept away for good.
For local historians, this is the final record of your part of the country before the changes brought by the motor car. If your interest is genealogical, the series coincides with the 1901 Census, showing the landscape your ancestors inhabited.
Whatever your reason for being interested in your area's past, prepared to be entranced by these maps – enlarged and combined to match the present-day OS Landrangers, they will reveal secrets of a familiar landscape you never knew existed.