Nostalgic memories of Alcombe's local history
Share your own memories of Alcombe and read what others have said
For well over 15 years now, we've been inviting visitors to our web site to add their own memories to share their experiences of life as it was when the photographs in our archive were taken. From brief one-liners explaining a little bit more about the image depicted, to great, in-depth accounts of a childhood when things were rather different than today (and everything inbetween!). We've had many contributors recognising themselves or loved ones in our photographs. Why not add your memory today and become part of our Memories Community to help others in the future delve back into their past.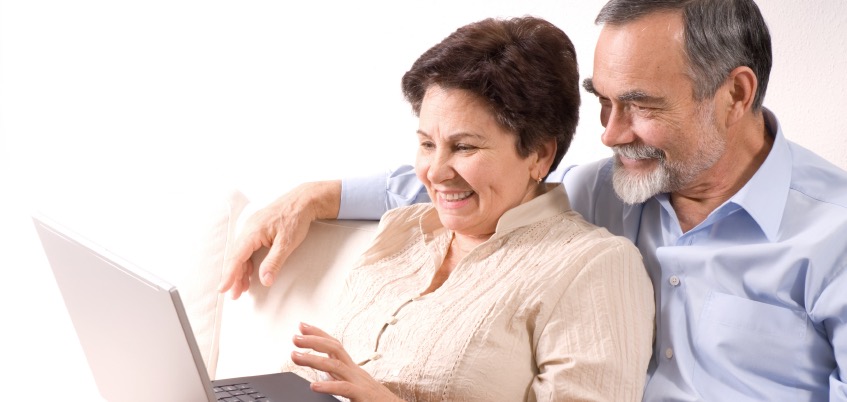 Add a Memory!
It's easy to add your own memories and reconnect with your shared local history. Search for your favourite places and look for the 'Add Your Memory' buttons to begin
Add Your Memory for Alcombe
Tips & Ideas
Not sure what to write? It's easy - just think of a place that brings back a memory for you and write about:
How the location features in your personal history?

The memories this place inspires for you?

Stories about the community, its history and people?

People who were particularly kind or influenced your time in the community.

Has it changed over the years?

How does it feel, seeing these places again, as they used to look?
This week's Places
Here are some of the places people are talking about in our Share Your Memories community this week:
...and hundreds more! Enjoy browsing more recent contributions now.
Search for Local Memories
Search for your favourite UK places and read memories of the local area in days gone by.
Subscribe
Join the thousands who receive our regular doses of warming nostalgia! Have our latest blog posts and archive news delivered directly to your inbox. Absolutely free. Unsubscribe anytime.
Whilst reveiwing my ancestors, who were all living and working in this part of Somerset, I came across a Great Uncle (Oliver Burnett) who was registered in the 1911 Census living at Alcombe Cross and working as a Bakers assistant age 16yrs. Wondered if anyone has photos / memories / documnetation of the Bakery or of the Burnett Family. Nicholas Burnett
---
The 1861 census shows the school being run by John Collard, his wife Elizabeth & assistant Samuel Waters. Two servants Emma Willams and Jane Ward (my relative) with 9 boys as boarders aged 8-13 years. On a recent fact finding mission although the school is listed as part of the Britannia Inn (now Manor Road), it is actually situated behind the pub through an archway of the adjoining building. It is now a
...see more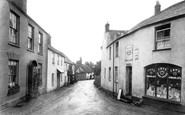 ---
I grew up in the house opposite the Brittania Inn from early 1940 until about 1960. The shop next door, in the right of the picture, was a grocers shop, Stovolds. I remember spending the day with them watching the Coronation, as not many people had television in those days.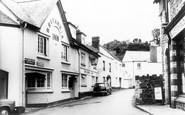 ---
I was living with my grandparents at that time, Amy & Sid Berry, their son Stanley (uncle to me) was the local hairdresser and he went around on a pushbike, later a moterbike & side car, to cut local men's hair. Everybody knew Stan, he later opened a shop in Alcombe next door to the fish & chip shop & later a shop by Legs sweet shop in Alcombe. I have lovely memories of those years, and my
...see more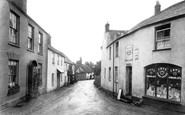 ---
I was born in the house on the right hand side of the photograph.It was the home of my grandparents David and Lydia Howells who had moved to Alcombe during the depression.Both were staunch methodists and belonged to the Alcombe Metodist Church.The Howells had three daughters Esme(still living) Lena amd my mother Millicent.I had many happy memories of living in this house.The shop at that time was run as a
...see more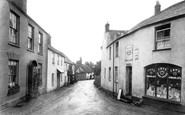 ---
This is a very exciting discovery for me because it is one of the oldest photographs I have seen of a part of old Alcombe that I can recognise, even at my great distance from the UK. My Great-Grandfather, George Mildon had a school at Alcombe from the year of his marriage to Alice Frankpitt in 1874. He evidently bought the school from a Francis Ransome who had lived there with his wife Ann, their 4 children, his
...see more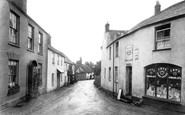 ---