Old Maps of Allt Cae-dû
Historic maps of the Allt Cae-dû area
Folded
Sheet

Maps of Allt Cae-dû

Folded sheet maps of the Allt Cae-dû area are available.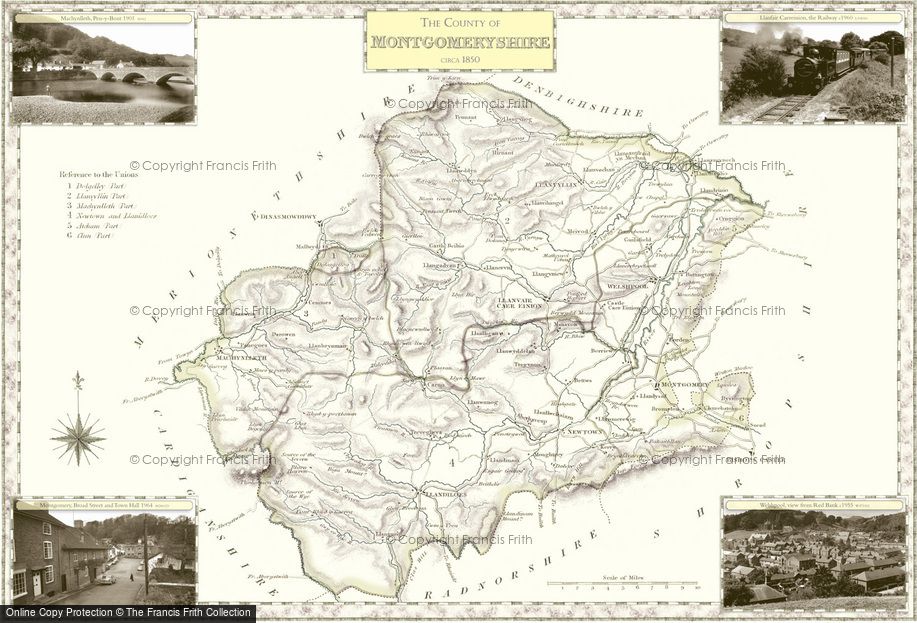 Old Map of Montgomeryshire
An old map of Montgomeryshire, hand-drawn in 1840 for the renowned cartographic publisher Samuel Lewis.
These superbly detailed maps provide an authoritive and fascinating insight into the history and gradual development of our cities, towns and villages.
The maps are decorated in the margins by selected Frith photographs. Available to buy in a range of sizes and styles, including large prints on canvas.
More about this Map
Scale:

~7 miles to 1 inch

Area covered:

Traditional boundaries of Montgomeryshire

Year drawn:

1840