Amersham, Buckinghamshire
Historic Maps of Amersham and environs, hand-drawn by Ordnance Survey and by renowned Victorian cartographer Samuel Lewis.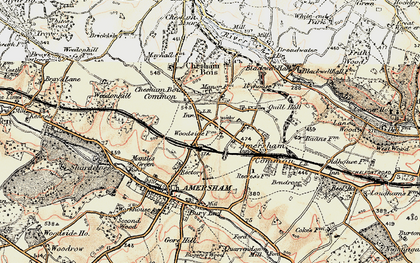 More maps coming soon!
We are busy behind the scenes preparing more 1:50,000 mapping from other years which will appear here.
Keep checking regularly or register with us to keep up to date on this and other exciting developments for 2018!

To Whom It May Concern:    I am an American living in the state of Maryland.  I've had a picture in my office for quite some time now, that I recently took a better look at.  Originally, I was told that this picture was of the city of Rockville, in Maryland, during the late 19th century.  Upon closer inspection (...Read full memory)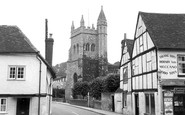 Amersham - we had such a wonderful time with you, my sister, my two cousins and I. We were young, so we played, we swam, we chatted. We're all grown up now, with children of our own - I wonder if we could get back to you - would we be young again? 1958 - the year my sister was born. My parents were in Amersham that year. They're gone now, but you're still here. I'm very glad.