Historic Maps of Askern and the local area.

Hello. Just been looking at some of your letters. I remember Jack Hopes farm in Norton, my mate worked for him for many years and also Mr Clowes. I do remember him, I worked down Askern pit and I remember Alan working down pit as well. I started in 1964, after leaving Sutton Rd School on the (...Read full memory)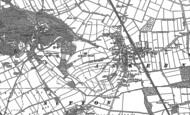 My father Alan Clowes died down Askern pit on 20/5/1980. I've looked on lots of websites concerning Askern colliery but I can find no reference to him. I was 13 years old at the time and would like to know more about it. I don't live in Askern any more and would imagine most of the people involved may now have passed. He would now be 77 years old.