Aylesbury Memories
Read and share memories of Aylesbury
I was born in Buckingham Road in 1962 and lived in the same house (no.225) until I left for North Wales in 1985. I have many happy memories of living there, going to the Primary and Junior schools in Dunsham Lane and playing in the Alfred Rose Park, especially playing the Pitch and Putt golf (...Read full memory)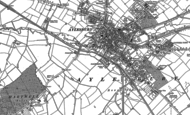 Born in 1961, growing up with my grandparents on Prebendal Ave, great memories. Little shops by the old brook, catching tadpoles, Ceely Rd school also Oak Green - seems like a mystery now. I lived in Aylesbury until I was 16, my grandparents had died. I cannot not find any photos of my past - did I even exist? My (...Read full memory)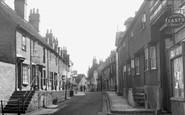 My grandfather was steward of the Victoria Club in Kingsbury. My parents owned Towerseys, opposite the Vale. My other grandad, Rowland Towersey, was a basket maker with a shop which, during the war, became Bucks Bullion. Then it moved to the High Street in the 50's. The pub in Kingsbury is Rockwood not Rockwell, (...Read full memory)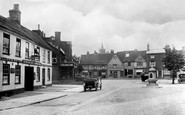 I am looking to find someone who remembers the years 1941-1945 during WW2, in particular the family who lived at No.32, Whitehall Street/linked to Ripon Street. The families names were; Alice & Will Barnes, they had 3 children, Fred, Bert and Ina. Owing to the War my family were evacuated to Aylesbury from 1941 (...Read full memory)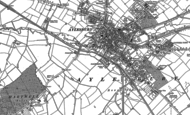 The WWI tank was removed because little boys used to enter and use it as a toilet. It exploded when the welder went to work on it because there was still petrol in the fuel tank, not ammunition. The welder flew across Kingsbury and landed, dead, in front of Ivatt's shoe shop (the signs are still up on the wall). The Rockwell has (...Read full memory)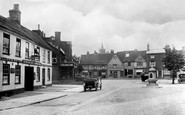 Pub was the Rockwood, not Rockwell. I worked at Pearks Stores, 56, Kingsbury, from 1958 to 1964. My first manager was Cllr. Eric Bentley, an 8th Army veteran. He moved down to the West Country and opened a hotel. Kingsbury was then the Bus station with buses going to such places as Windsor, Northampton, Bedford etc.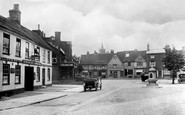 Mum and dad moved into 49 Ingram Avenue on the day of the Great Train Robbery in 1963, when Bedgrove was a new build estate. I was born there in September 1964. My name is Colin Simpson and I have two older sisters Maria and Teresa. We all went to the infant and junior schools. As a very small kid, I can remember Jansel (...Read full memory)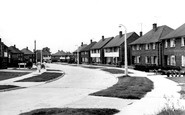 I WAS BORN AT 5 PARK STREET ON AUGUST THE 10TH 1938, I WAS NAMED BRIAN EDWARD SMITH aka SMUDGER. I HAVE BEEN SEARCHING FOR PAUL GEOFFREY HAZELL AND HIS WIFE MARILYN. CAN ANYONE HELP. THEY WILL BE IN THEIR LATE 70s. I LIVED AT THE PARK STREET ADDRESS UNTIL I LEFT HOME TO JOIN THE ROYAL NAVY IN 1953, HAPPY DAYS.