Ayr Memories
Read and share memories of Ayr
My great great gran used to own pawn shops which my mother said was on the four corners Wallace Street, George Street, Princes Street, maybe King Street. I would love to know if anyone remembers them and what her name was. Also in the early 30's there was a young boy killed and found behind a jump at Ayr racecourse - any memories - the boy came from Lochside.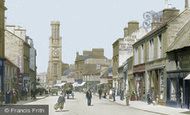 In the 1960s, I remember watching Dalmilling Primary being built from my Ganny's window, my first day there when I was about eight and meeting all the new pals, school sports that I was useless at, egg and spoon was torture and getting into trouble for holding it down with my thumb, skinned knees from doing the sack (...Read full memory)
On tv at last, school bus, with a clippie, snowed in, couldn't get from Drongan to Cumnock Academy, should have been a good day off, but had to walk through loads of snow from Coalhall to Drongan, no thermals in those days! Old village of Drongan, initially miners row, expanded to one small council estate, then incomers, (...Read full memory)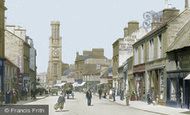 I remember in the 1950s a 'rag store' in Wallace Street. It was on the opposite side from the rent office of that time. I don't remember the name of the owner though. There was also a pet shop near the corner with River Street. We called it the 'big' pet shop. That was the one with the black monkey called 'Snowy'. They had a (...Read full memory)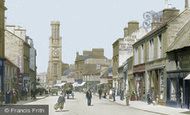 I attended Ayr Academy when it was a primary school but left at the end of P.4 when that department closed. But I returned in 1963 after passing the eleven plus, much to my primary school teacher's surprise. So many memories of school. Wandering around between classes in the first year following the pretty senior girls. We all had a (...Read full memory)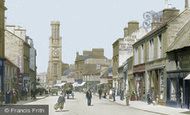 I remember going to visit a Mrs Kelly with my granny and they used to sit and tell ghost stories. When we walked home we had to walk over Turners Bridge which was only dimly lit and I was told to watch out for 'Cut Throat Dan. I must have walked backwards all the way to Newtongreen in case he crept up behind us - scary days.
hi can anyone help me im looking for the craig family. my gran's maiden name was craig jean--joan craig. she had a sister called lizzy-georgina and a brother called patrick-albert. lizzy's daughter jeannett lived in annbank in the sixtys i think she had 2 children her husband's name was davy. my gran married alaxander ramage from glasgow. hope someone can help me please thank you. :)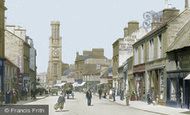 I remember Bobby Rab and his roan & white Clydesdale horse that pulled the big cart with Bobby Rab sitting on it. They worked for Murray Forrest the coal merchant in Beresford terrace and delivered coal. They could be seen in Burns Statue Square with the horse drinking out of the fountain situated opposite the Ayrshire & (...Read full memory)
I recall my pals and I going to Ayr harbour and picking up the herring and mackerel, which dropped off the baskets when the boats were unloaded, and selling them round the nieghbours' houses. Herring were 1 old penny and mackerel 2 old pennies. Today (2008) a herring costs £1 each! 240 times dearer. We would make dens up Craigie (...Read full memory)
Can anyone help? I am looking for a photo of the above place where my Granny and the family lived in 1911, their address was 13 Craigmiller Building, Lymonds Wynd Ayr. I always thought this address was King Street, Ayr could be that King Street is where Spion Kop was?