Ayr Memories
Read and share memories of Ayr
I lived in Ayr from 1966 to 1968, married a Scot in 1969 and then moved to Glasgow. I have fond memories of a kind Ayr landlady, visits to the cinema, strolls around the lovely little town and catching the bus to Kilmarnock for my first (temp) job with the Kilmarnock Electric Co. where my 'Canadian' spelling got me into (...Read full memory)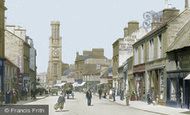 I remember in the 1950s a 'rag store' in Wallace Street. It was on the opposite side from the rent office of that time. I don't remember the name of the owner though. There was also a pet shop near the corner with River Street. We called it the 'big' pet shop. That was the one with the black monkey called 'Snowy'. They had a (...Read full memory)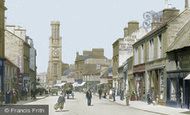 My great great gran used to own pawn shops which my mother said was on the four corners Wallace Street, George Street, Princes Street, maybe King Street. I would love to know if anyone remembers them and what her name was. Also in the early 30's there was a young boy killed and found behind a jump at Ayr racecourse - any memories - the boy came from Lochside.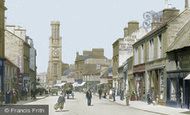 Having fish & chips from the Vesta Cafe on the New Road, they were the best. Playing the puggy at Favali's in the New Road. Playing down at the Newton Shore.  Skating at Ayr Ice Rink. Climbing the fence and getting into the dog track from Elmbank Street on Sunday morning to pick up anything of value the drunks had dropped the (...Read full memory)
i remember my pal at school always wanted a mouse but never had any money . one day he came to me and said the man had gave him one for nothing and would i keep it in my hut . well the first time i went to feed it it came out the box , ran up my arm, jumped on to the ground and was never seen again . it was a wild one that the guy had caught in the shop |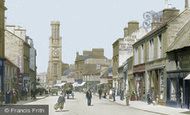 I remember Bobby Rab and his roan & white Clydesdale horse that pulled the big cart with Bobby Rab sitting on it. They worked for Murray Forrest the coal merchant in Beresford terrace and delivered coal. They could be seen in Burns Statue Square with the horse drinking out of the fountain situated opposite the Ayrshire & (...Read full memory)
hi can anyone help me im looking for the craig family. my gran's maiden name was craig jean--joan craig. she had a sister called lizzy-georgina and a brother called patrick-albert. lizzy's daughter jeannett lived in annbank in the sixtys i think she had 2 children her husband's name was davy. my gran married alaxander ramage from glasgow. hope someone can help me please thank you. :)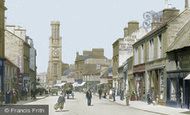 Does anyone remember the rag and bone men that used to come round the scheme looking for old rags etc? I was so desperate to own a red balloon, nothing was to stand in my way, but where would I get enough good quality rags from? Being a wee lassie and not really understanding,that you shouldn't take (...Read full memory)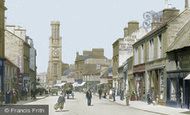 I remember when I was at Newton Academy School there was a wee tuck shop across the road called Wee Andys. It was the front room of their house and they sold sweets and Iron Bru drinks. The size of the drinks depended on how much money you had. A penny drink was served in a Shippans paste jar and you could buy up to a threepenny drink ...happy days.