Nostalgic memories of Bangor's local history
Share your own memories of Bangor and read what others have said
For well over 10 years now, we've been inviting visitors to our web site to add their own memories to share their experiences of life as it was when the photographs in our archive were taken. From brief one-liners explaining a little bit more about the image depicted, to great, in-depth accounts of a childhood when things were rather different than today (and everything inbetween!). We've had many contributors recognising themselves or loved ones in our photographs. Why not add your memory today and become part of our Memories Community to help others in the future delve back into their past.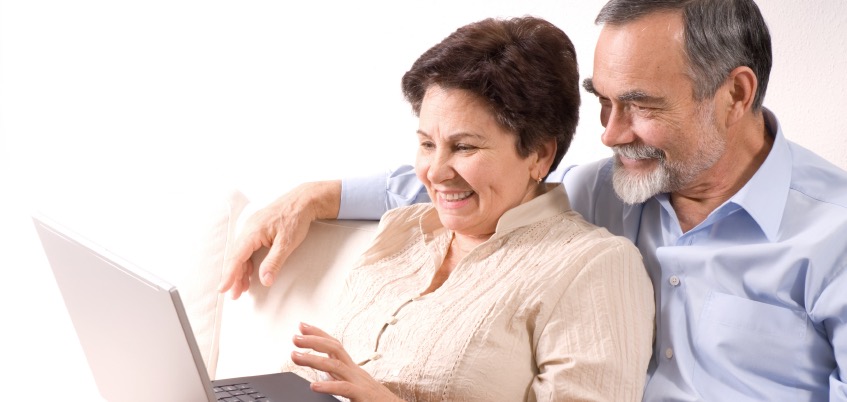 Add a Memory!
It's easy to add your own memories and reconnect with your shared local history. Search for your favourite places and look for the 'Add Your Memory' buttons to begin
Add Your Memory for Bangor
Tips & Ideas
Not sure what to write? It's easy - just think of a place that brings back a memory for you and write about:
How the location features in your personal history?

The memories this place inspires for you?

Stories about the community, its history and people?

People who were particularly kind or influenced your time in the community.

Has it changed over the years?

How does it feel, seeing these places again, as they used to look?
This week's Places
Here are some of the places people are talking about in our Share Your Memories community this week:
...and hundreds more! Enjoy browsing more recent contributions now.
Search for Local Memories
Search for your favourite UK places and read memories of the local area in days gone by.
Subscribe
Join the thousands who receive our regular doses of warming nostalgia! Have our latest blog posts and archive news delivered directly to your inbox. Absolutely free. Unsubscribe anytime.
This shows St. Comgall's before the addition of the spire; the church dominates the intersection of Hamilton Road and Castle Street, sitting in a roughly triangular plot encompassed by the aforesaid and Ruby Street. Long gone is the horse trough which stood at the apex of the triangle; was it saved?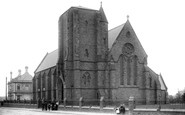 ---
As in the title this mooring place beside Seacliff Road is known as the Long Hole, two separate words. Many thanks for this correction - the archive has been updated, Regards, Editor.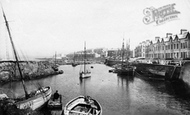 ---
The name of this church is incorrect; although known as Bangor Abbey it is a Protestant church which stands on the site of the Catholic abbey long since gone . The view is from Church Street, looking across the Newtownards Road. Thank you for letting us know - the archive has been updated with the correction. Regards, Editor.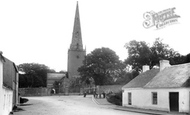 ---
Has anyone any memories or being told of a Family called Hall which lived in Bangor about 1936-38. Their names were Albert and Annie and the children, Lesley , Gordon , Sylvia, and Nancy. I believe Albert was a locomotive driver. The information is for a book so anything no matter how small will help. Best wishes John m Taylor
---
My father was originally from Bangor (born 1903) and his relatives owned the Belle Vue Hotel in Upper Bangor. They were the Lloyd Hughes family. .. I remember going there on holidays during the 50s and 60s when I was a child. During that time Lloyd Hughes and his wife Ellyw ran the establishment with the help of Lloyd's sister Emily. I have not been up that way for many years but would be interested to hear from anyone who knew the family.
---
My grandparents lived in Adwyr Nant in Bethesda and grandfather worked in the slate quarry. The single deck Purple Bus used to stop and turn round near their house. When I visited them I used to stand at the parlour window to watch it go past, as I had a crush on one of the drivers! Sometimes he would see me there and wave back - I was about 14. Linda Thomas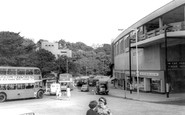 ---
My grandfather was a Crosville driver in the 1960s, his name was Bob Jones, married to Margaret, does anyone remember him?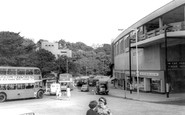 ---
Hi, my name is Collene, I live in New Zealand, I have been try to get some information about my grandfather, James William Lewis, born in Bangor in Wales. He came to NZ and married Elizabeth Shaw who was from NZ, his dad was Henry (his mother was Susan Henry), he was a fisherman, that's all I have got to go on. Can anyone help? Collene
---
For a young bus enthusiast in the 1960s, the bus station on Garth Road was the gateway to Anglesey and many of the country routes behind Bangor. Such exciting places as Gerlan, Bethesda, Tregarth and Rhiwlas could be reached for modest fares using bus services provided by the 'buckingham green' Crosville buses. They also ran along the coast roads to Llandudno and Caernarfon; also on to Anglesey with
...see more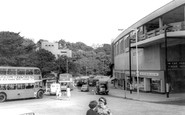 ---
I remember doing my nurse training in this hospital 1967-70, it was a beautiful old building, now I believe it is a supermarket, oh dear!!! I wonder is there anyone out there who did training at the same hospital,I am so surprised to see no one has left a memory of Bangor.
---