Bexleyheath, Greater London
Historic Maps of Bexleyheath and environs, hand-drawn by Ordnance Survey and by renowned Victorian cartographer Samuel Lewis.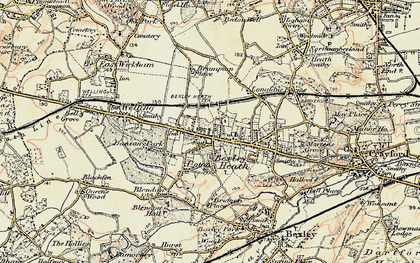 More maps coming soon!
We are busy behind the scenes preparing more 1:50,000 mapping from other years which will appear here.
Keep checking regularly or register with us to keep up to date on this and other exciting developments for 2018!

I also loved going to the Silver Lounge for a lovely Knicker Bocker Glory a real treat. Then we would go and look round Hides which seemed very posh. Does anyone remember the Library, a wooden building that seemed to hold many books, and the pet shop on the next corner to it where you could gaze thru the window at all the animals.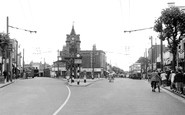 That Ice Cream Parlour was called the Silver Lounge. Real coffee served there, but best of all the awesome Knickerbocker Glories! A birthday treat for us kids. I'd love to get a photograph of the Silver Lounge (even if it's in the distance) as a memory for my sister's 'special' birthday next year.... anyone? M