Historic Maps of Bisley and the local area.

I went to Bisley boys school from 1947/1953 I was in the school band played cricket and was in the boxing team Harry Moult was the trainer,we boxed against other schools,such as the Gordon boys and Wellington college.i also played in the school band on the trumpet our greatest day was when we played at the Royal Tournament (...Read full memory)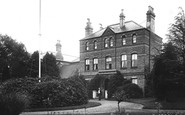 My memories of growing up in bisley are newer then the ones on here I grew up in the 1970's my grandad lived on bisley common and when the houses were built on Shaftesbury road he brought on of the first ones which my mum was born In and. And I went to bisley C of E school along with my brothers we had great fun playing in the woods opposite our house and at the park on the witches hat.