Historic Maps of Bristol and environs, hand-drawn by Ordnance Survey and by renowned Victorian cartographer Samuel Lewis.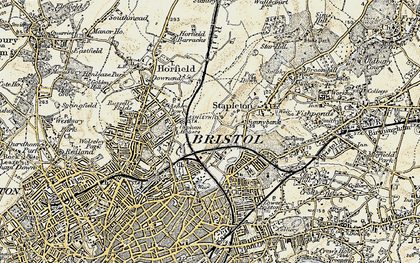 More maps coming soon!
We are busy behind the scenes preparing more 1:50,000 mapping from other years which will appear here.
Keep checking regularly or register with us to keep up to date on this and other exciting developments for 2018!

When I was a little boy we used to visit my Aunt and Uncle in Bristol and on the way Grandfather very often stopped the car so as I could watch the ships unloading their cargos. The sights, sounds and smells will live on in my memory for the rest of my life. Long may the people of this fascinating area maintain, share and enjoy their heritage!!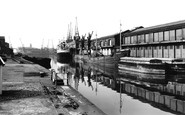 This shows College Green and its grand posh upmarket shops, at a time in the past when parking wasn't a problem. Many famous people lived round the Green over the years including Mary Robinson; actress and mistress of the Prince of Wales, Sam Worrall; the town clerk taken in by the fraudulent Princess Caraboo and (...Read full memory)