Important Notice Regarding Delivery:
We have been advised by Royal Mail & Parcelforce that their delivery services will be disrupted by industrial action on the following dates: Friday 30th September 2022 and Saturday 1st October 2022 so this is going to disrupt the delivery of some orders.
Nostalgic memories of Bristol's local history
Share your own memories of Bristol and read what others have said
For well over 10 years now, we've been inviting visitors to our web site to add their own memories to share their experiences of life as it was when the photographs in our archive were taken. From brief one-liners explaining a little bit more about the image depicted, to great, in-depth accounts of a childhood when things were rather different than today (and everything inbetween!). We've had many contributors recognising themselves or loved ones in our photographs. Why not add your memory today and become part of our Memories Community to help others in the future delve back into their past.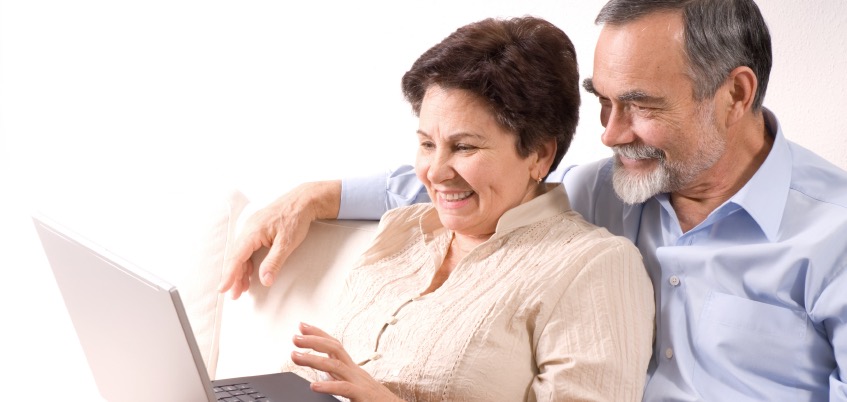 Add a Memory!
It's easy to add your own memories and reconnect with your shared local history. Search for your favourite places and look for the 'Add Your Memory' buttons to begin
Add Your Memory for Bristol
Tips & Ideas
Not sure what to write? It's easy - just think of a place that brings back a memory for you and write about:
How the location features in your personal history?

The memories this place inspires for you?

Stories about the community, its history and people?

People who were particularly kind or influenced your time in the community.

Has it changed over the years?

How does it feel, seeing these places again, as they used to look?
This week's Places
Here are some of the places people are talking about in our Share Your Memories community this week:
...and hundreds more! Enjoy browsing more recent contributions now.
Search for Local Memories
Search for your favourite UK places and read memories of the local area in days gone by.
Subscribe
Join the thousands who receive our regular doses of warming nostalgia! Have our latest blog posts and archive news delivered directly to your inbox. Absolutely free. Unsubscribe anytime.
Visited my Grandson, who is at Bristol University - his last year. Never been to Bristol before and couldn't believe how many interesting sights there are to see. A City with so much history. Spent four exhausting days, full of amazing sights and history plus amazing Cathedral and Churches. Thanks to the Hop on Hop Off Bus. Doreen Josephine Hyner aged 80
---
During my search of my family history, I have discovered that a brother of my gran (Annie Brown nee Shill) owned a shop on Denmark street, Bristol. He ran a hairdressing business from 1917-1930. It was near to the Hatchet Pub, on a corner of the street. When his business closed for reasons I have yet to find out, the shop was taken over by by grandad's sister and brother-in-law, Sidney & Mary Caplin. They turned
...see more
---
I was a 'Red Maid' from 1966-72, and at the end of November it was 'Founder's Day' commemorating the founding of the school by John Whitson in 1634. As Bristolians will well know the Red Maids walked from John Whitson's tomb to the Cathedral on College Green for a memorial service. After that service I remember having lunch with my parents at Christmas Steps - wonderful fish and chips! Since
...see more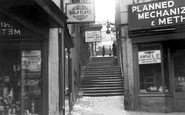 ---
After the war, on April 14th 1946, flying training ceased, and Lulsgate Bottom was abandoned by the RAF in October. The airfield was used by Bristol Gliding Club during the next ten years, but the accommodation became a refugee camp for Poles, whose children went to Catholic schools in Bristol. In 1948 and 1949 motor race meetings were organised by the Bristol Motor Cycle and Light Car Club using a
...see more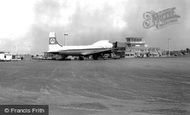 ---
Our family had returned to England at the very end of 1948 from a short overseas BOAC posting in Montreal. My father, a BOAC pilot, was due to begin training to fly Boeing Stratocruisers at Filton in 1949, and along with other crew families we were placed on a new housing estate in Westbrook Road. Shortly before Christmas 1951 my older brother (8) and I went shopping in the Centre travelling in by bus, I
...see more
---
The family that ran this shop in the early 1960's were the Stefano family. I was at school with Peter Stefano who later took a pizza franchise in Baldwin Street. In the mid 60's I and friends bought 2nd hand demob suits from Madame Virtue (theatrical costumiers) around the corner in Park Row, which we wore with collarless shirts and two tone shoes. Other shops on Christmas
...see more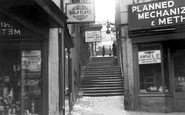 ---
The Transport Department at Southmead Hospital when I joined them consisted of an officer, foreman, and four porter drivers, with two buses, three vans, and two cars. We were responsible for supplying the group hospitals with staff, goods, and laundry. The group was comprised of nine hospitals, Southmead itself, Almondsbury, Thornbury, Berkeley, Ham Green, Clevedon, and the Clifton
...see more
---
The Seagoing Years. I must have left the Army sometime in August or September of 1949, and went back to C.J.King & son, tug owners, to carry on with my job as deck boy. This was not to my liking, as I was now twenty, and scrubbing floors for 3 quid a week all hours of the day and night was beneath my dignity, even though I was only getting 26 Shillings in the Army, but that was
...see more
---
Centre of road, driving towards the camera in his brand new ivory Ford Consul Mk II reg. 441 AAE is my recently deceased father, Captain G.G.Liles of BOAC (ex-RAF).1920-2006. We lived in Brislington from 1949-1958, until moving away to Hertfordshire. He had initially flown on crew transport from Filton to Heathrow, but when that service was terminated he had to drive there & back before each flight abroad, which was pretty exhausting in his old Morris, hence the new car.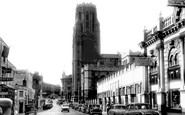 ---
The Army My call up papers came with a railway warrant for Gloucester, where I and another group of lucky lads, were picked up by army lorry and taken to the barracks of the Gloucester Regiment for our six weeks basic training. Unloaded at the barrack square, we were marched (shambled) to our huts, then to the QM stores for uniform and kit. The Army does not give you your kit, it is yours "for the use of" during your
...see more
---