We have no old photos of Burnhope available currently. You might like browse old photos of these nearby places.
Historic Maps of Burnhope and the local area.

My memories are very clear of being ten years old and attending Burnhope Primary School. While I didn't realise it at the time, every teacher was brilliant. Miss Mary Dowson taught me in my last year at that school and eighteen of the kids, that year, passed the 11 Plus and off we went to change the world. Park (...Read full memory)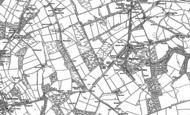 During 1956 I passed the 11+, and went to Stanley Grammar School. Few of us from my village managed this- and I'd like to know what became of the ones I travelled with on the bus. Names I remember are- John Biggs, John Laycock, Clifford Stubbs, Terry Wiles, are any of you still out there? I was Judith Jefferson!