Services for Hotels, Restaurants & Pubs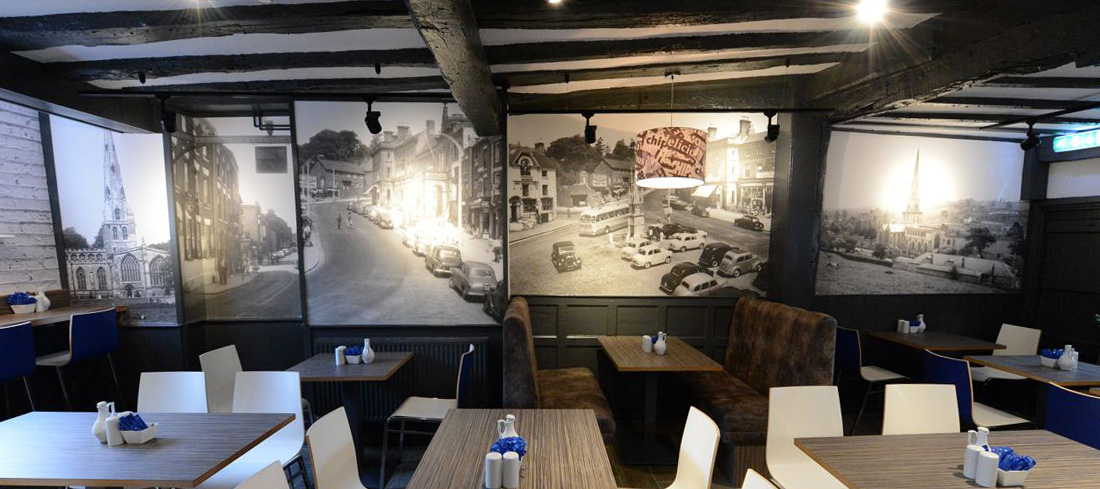 Our images are used by many hospitality businesses to create a welcoming atmosphere, full of authentic local interest.
As we design, print, mount, frame and assemble most things on-site, we can be ultra-flexible in catering for your catering needs!
From standard products, such as interior décor, table mats, coasters, tea towels, trays etc to the ultimate in exclusively designed products, our in-house design team can produce what you want and at a price to suit all budgets.
Business Enquiries
Get in touch now to explorer commercial opportunities. We are always happy to talk through any questions you may have.
Email us: business@francisfrith.com
Talk to us: 01722 716 376
Products specially created for the hospitality industry
Table Mat & Coaster Sets
Cork or felt backed and featuring one of our standard designs, our premium placemats and coasters look stunning. Why not speak to our design team and have your own exclusive range created?
Mugs
Featuring a standard Frith design or customised to your own specifications, our mugs are a great talking point.
Prints
Available in many sizes, styles and finishes, supplied ready to hang with suitable secure fixings as an option.