Dalton-In-Furness, Cumbria
Historic Maps of Dalton-In-Furness and environs, hand-drawn by Ordnance Survey and by renowned Victorian cartographer Samuel Lewis.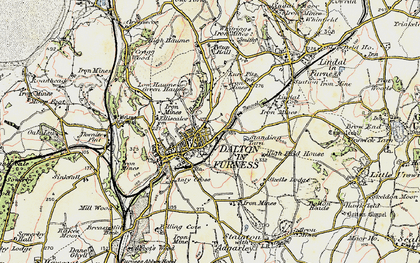 More maps coming soon!
We are busy behind the scenes preparing more 1:50,000 mapping from other years which will appear here.
Keep checking regularly or register with us to keep up to date on this and other exciting developments for 2018!

My great great uncle must have been well known to many a Daltonian. His name was Jonty Harper and he was commissionaire at the Roxy picture house in Market Street. He is believed to have been quite a stern man and didn't appreciate anyone getting in without paying. If anyone else can add to this it would be nice to hear your memories of him.