Jigsaws
Featuring Abbot's Salford, 1898
Christmas Delivery
The last order date for jigsaws is 9th December. Order soon before it's too late!
Create a 500 or 1000 piece Jigsaw from an historical Ordnance Survey map. Packed with fascinating period detail, your individually-made Jigsaw will keep you absorbed for hours as you piece together your unique history.
Supplied in a box which features the chosen photograph as a guide and is cleverly sized to fit through a normal letterbox, so you don't need to be in to receive it!
Your Jigsaw Choice
Map featuring Abbot's Salford, 1898.
Ordnance Survey, Revised New Series
Add To Basket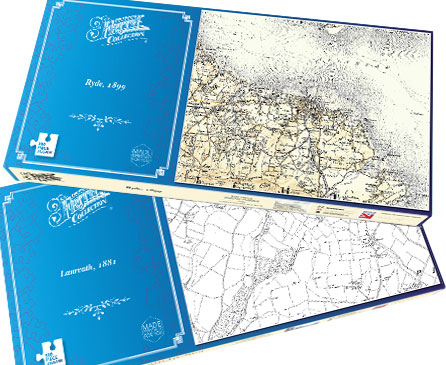 Important Information
The map Abbot's Salford, 1898 will be printed directly onto quality 1.5mm millboard, then hand-finished by expert craftsmen.
The map will be cropped slightly to avoid distortion. The red border you see here is an approximate indicator of this and cannot be altered.
Remember, that if your chosen image contains a lot of sea or lacks detail, the Jigsaw may be more challenging!
---
Use a different Abbot's Salford Map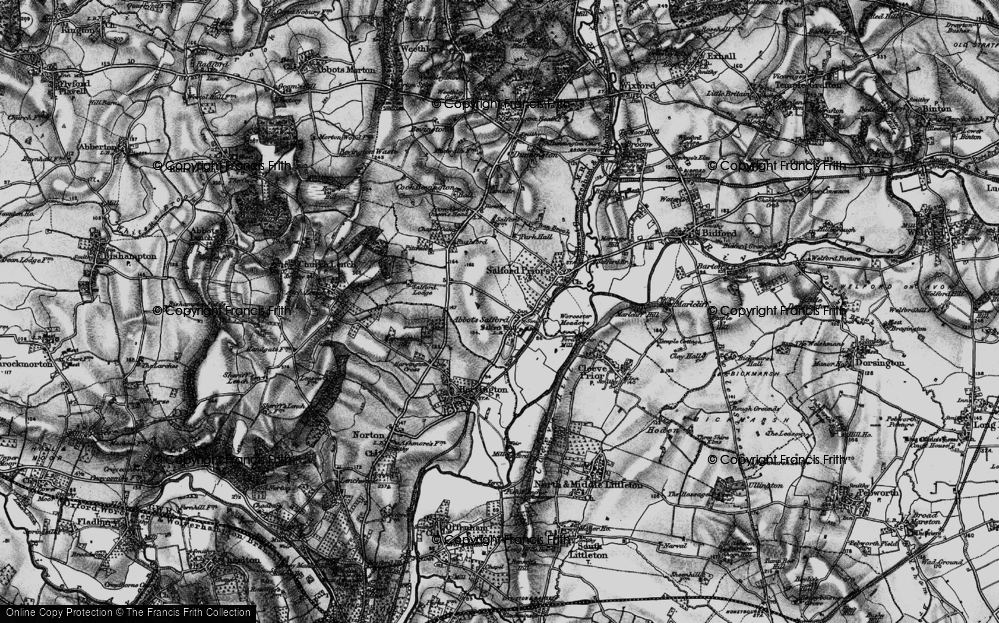 Note: The Online Copyright Protection text and Frith logo shown within the photo above will not be printed on the Jigsaw.
About our Map Jigsaws
Featured Map:

Abbot's Salford, 1898

Map reference:

RNE618505

No. of pieces:

1000 pieces

Size when completed:

66 x 50 cm (approx. 26" x 20")

Material:

1.5mm millboard

Colour:

Printed in Black & White

Product code:

514

Availability:

Printed to order

Despatch:

Within 10 days (Express delivery is unavailable).
What you say about our Jigsaws
We are always grateful and proud to hear back from you. Here's what you have been saying about our Jigsaws.
Added 16th March 2011
I have just completed a jigsaw including four pictures of historic Repton (Derbyshire) and was delighted to find one actually showed a car my family owned, parked nr The Arch, Repton School. It was a Ford Squire, reg number clearly visible as 60 ARB-my father was the village policeman in the 50's, I remember being put in the back of the car with my sister, asleep in the middle of the night, to travel on family holidays to Cornwall! It was a lovely surprise..thankyou
Added 16th March 2011
Just to say how delighted I am with the very good prompt service I will definately recommend you to my friends and family.Customer ref 1030853.My son also bought one of your jigsaws for a xmas present.Thanking you all and wishing you a happy xmas and prosperous New Year.
Added 16th March 2011
Many thanks for the jigsaw - which arrived today - excellent delivery! I shall definitely be back to browse your website - fascinating pictures!
Added 16th March 2011
Extremely pleased with jigsaw I received last week. So much so that I've just ordered another one. Even managed to order free book this time. Forgot last time. Cheers, Pat Martin
You might also like:
Take a look at our other nostalgic map gifts and keepsakes.