Town & City Memories
Local history books with readable and informative running texts written by knowledgeable local authors, and lavishly illustrated with fine quality historical photographs, usually ranging from the mid-Victorian period to the 1950s and 60s. There are 42 books in this series.
Prices from £14
.
What to expect in a Town & City Memories book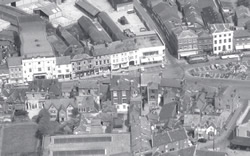 Taking a different perspective
Each book features a finely-detailed aerial photograph offering you a new perspective on how your locality has evolved and grown during the past century.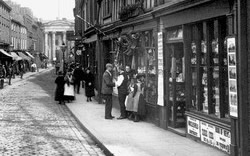 Your town's story by a local author
Detailed and informative text tell the story of the town or city, and the local industries and people that made it the unique place it is today.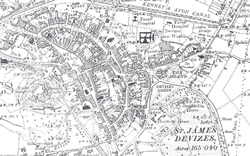 Mapping your town's evolution
See Historical Ordnance Survey and Victorian county maps that reveal your town's development from its earliest beginnings to modern times.

Selected pages from the Town & City Memories series.
To get a feel for what you can expect from this book series, take a peak at these sample pages from a Town & City Memories book.
Personalise your Book
Most of our books are printed individually to your order, allowing you to add a personal message when you buy that will be printed on the title page at no extra cost, making our books a great gift or keepsake.
There is simply nothing like receiving a gift that has been specially chosen with you in mind.Our individually printed, personalised books are the perfect way to show you care and are ideal for birthdays, weddings, anniversaries and leaving or retirement occasions.
Before you buy, you can add a personal message which will be printed on the title page of your personalised book for no extra cost. Available as paperback or hardback.
---
Poetry books and any books under the 'Stock Books' category cannot be personalised and available on in paperback or hardback as specified.
Free Photo Print with this Book
These books include a voucher for a free Frith Photo Print.
Turn to the back of your Frith book and find a voucher for a free mounted print of a Frith photo of your choice. Simply choose any photo from the book, return the completed the with a small payment for P&P. We will then print it in sepia and mount it for you in our Medium Standard mount.
Explore other Photo Book Series
Other Frith Shop Departments