Our folded maps of Scotland are currently only available for Edinburgh and feature reprojections from the Scottish First Edition, Scottish Third Edition, Scottish Popular Edition and the Seventh Series. There are 4 Scottish maps.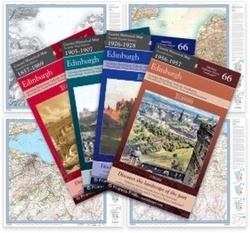 About our Scottish Maps
We have combined all Scottish maps available in sheet form into this section and as with other folded maps for England and Wales, all the Scottish maps available have the same name, reference number and coverage as the appropriate modern day Ordnance Survey Landranger®.
Also available is a 5-Map Boxed Set of Edinburgh Maps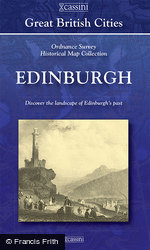 This Boxed Set features:
Five large-format maps revealing Edinburgh's development between 1857 and 1957.
High-quality reproductions of Ordnance Survey's One-Inch Maps enlarged to 1:50,000.
Details street map of Edinburgh city centre at 1:10,560.
Scottish Maps (1857-1957)

Shopping with us