Custom-printed Wallpaper from Frith Photos and Maps
The quality of most Frith photos and maps is so good they can be enlarged to create wall sized enlargements. As you can see from the photos on this page, a wall filled with a single photograph has enormous impact. Choose from busy street scenes to beautiful landscapes - they will provide a real "WOW" factor! Or why not have a map centred on your location to provide masses of interest.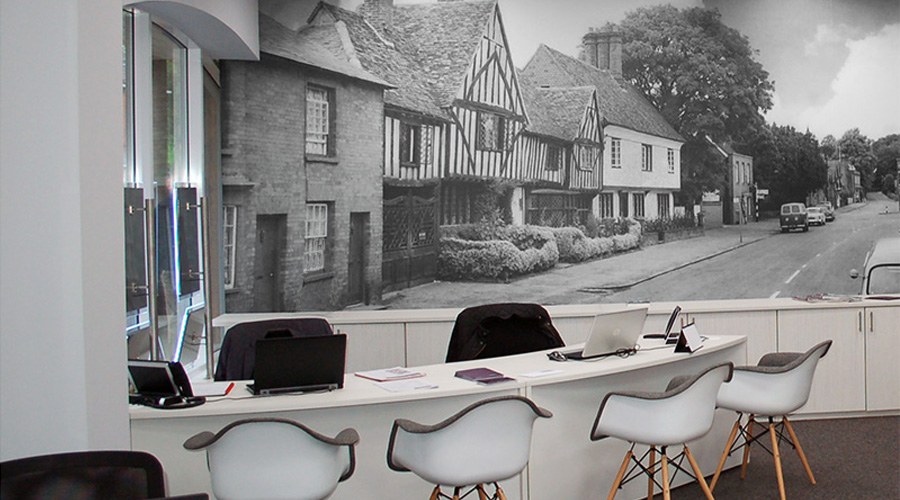 Personal service, quality checked
We check every photo before it is supplied as Wallpaper to ensure that the quality will be good enough for the size you require and confirm the price. Please email or phone us with details of what you would like and we will advise you within two working days if the quality will be good enough (most negatives are). Get in touch!
Example Wallpaper prices:
| Trimmed Size | Sq M | Price ex VAT | Price inc VAT |
| --- | --- | --- | --- |
| Wallpaper - 1000 x 2000mm | 2 | £462.00 | £554.40 |
| Wallpaper - 1500 x 2400mm | 3.6 | £504.00 | £604.80 |
| Wallpaper - 2200 x 3500mm | 7.7 | £577.50 | £693.00 |
| Wallpaper - 3000 x 4800mm | 14.4 | £714.00 | £856.80 |
---
Wallpaper Features
Frith Wallpaper is bespoke printed especially for each order and will take a little longer than a smaller print, but the result is worth the wait!
Please note that the minimum charge for Wallpaper is based on a size of 1,250mm x 2,000mm and any smaller sizes will be charged at this price, but Wallpaper prices become substantially cheaper per sq. metre for larger sizes.
We can incorporate copy or logos within the photograph but there will be an additional charge for preparation of the necessary artwork. and we will require clear instructions as to the size you require for each.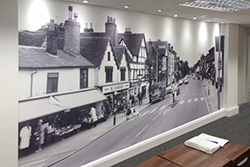 It's so easy to create a Wallpaper
All you need to do is find the photo or map you want and make a note of its unique reference and give us the dimensions you would like to fill. It can be part or all of a wall - the choice is yours. Simply tell us the dimensions for each image and we will check they will enlarge suitably and then print and deliver it to you in even width wallpaper rolls ready to paste and hang in the normal way. Start today!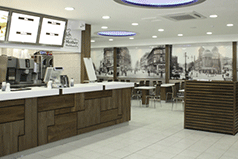 The technical low-down
The minimum sizes are 100cm on the shortest length and 160cm on the other. All our photographs tend to be in the ratio of 1.6: 1 ( i.e. 1.6 times on the longest dimension and one on the other) so if you want wallpaper that is to fill a square wall we will need to select the area of the images which is important to you and crop anything that will be outside the dimensions you require. Start today!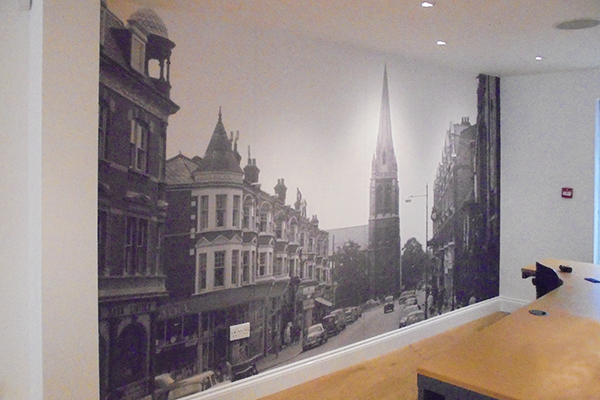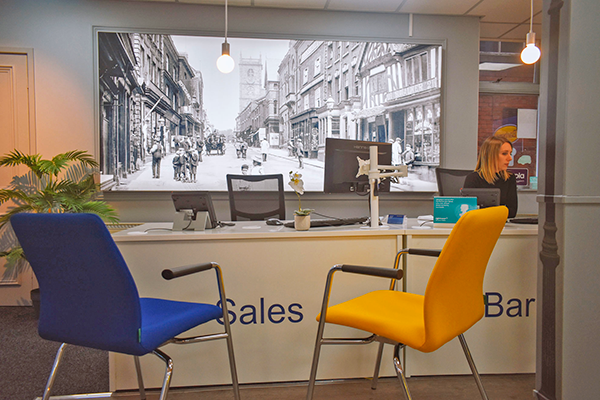 You might also like:
Take a look at our other nostalgic photo gifts and keepsakes.