Historic Maps of Douglas and the local area.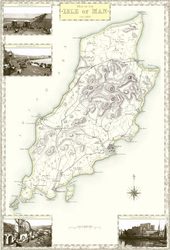 Two of my friends i(Bob and Tony) n our Manchester University Hall of Residence were both train buffs and motorcyclists so one early summer weekend in 1967 we rode our bikes on a Friday evening down the "East Lancs Road" to Liverpool where we caught an overnight ferry to Douglas. I remember very fondy a (...Read full memory)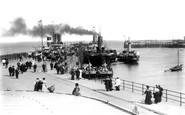 My great grandfather, Henry William Peckham was a fishmonger, mentioned in Brown's Directory of 1882.  He is reputed to have owned some land on the coast/beach/promenade at Douglas.  Here fish was sold 'on the front' from a table. My father was born at Douglas in 1896 and stories have carried forward of his sisters, or aunts, still selling fish there in early 1900's.