Drayton Memories
Read and share memories of Drayton
How nice to read about Drayton. My parents moved here in 1953 and my father owned the chemists shop on the north side of Havant road opposite Lower Drayton lane. In the early 60s,I played in local groups (The Highlanders) and played at the Institute many times.No alcohol,just lemonade and crisps! Other (...Read full memory)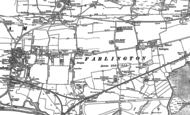 Cafe Monica was the best place in the world for Heather and Trevor Eastes of Solent Road School. We went there every day for our lunch carrying our big boxes of veg waste to take home to our many guinea-pigs. We'd buy lardie cake, cottage loaves and meat pie - and sometimes I'd have a Viennese Whirl (...Read full memory)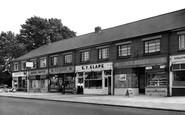 When I saw John Cowan's posting, my eyebrows shot upward, since it so happens that 199 Havant Road was also my first home. I was born on 7 January 1935 and we lived at The Cottage (most houses had names in those days) until my father was posted elsewhere early in wartime-1941. Because I have lived in (...Read full memory)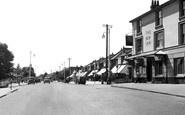 I worked in the National Provincial Bank which was in the parade of shops in DrYton from about 1960 to 1963 when I married I particularly remember Maureen Wood who also worked there and John and Mr Mimmack who was the deputy manager with Mr Whelan the manager if anybody remembers those days would love to hear from you my maiden name was Bowyer and married Stuart Ellis.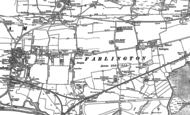 Anyone remember the Friday night dance nights? Local Portsmouth groups use to strut their stuff in here. Always crowded and the music from the guitars was LOUD. When the dance finished it was over to "Fishy Francis" fish and chip shop for a bag of chips and if you were old enough a pint of beer in the New Inn next door. Happy Days!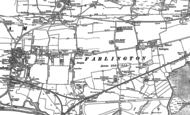 My parents, Ron and Mary Grant took over the New Inn at Drayton in 1957. Prior to that they had the Royal Pier Hotel at Sandown, on IOW. My sister Suzanne came over with them. I joined them the following year, as I had enrolled at the Catering College in Portsmouth and needed somewhere to live! So began a (...Read full memory)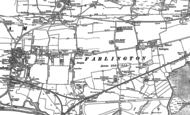 The farthest shop on the left was owned by my grandparents and I lived there until I was 3 with my parents, Ivan and Betty Robinson. They sold prams and baby goods. My mother Evelyn Betty McTurk did her hairdressing apprenticeship in the hairdressers next door, Maison Drayton, and continued working there for some years. I remember the parade of shops as being a very busy lively place.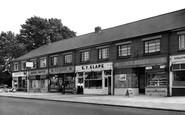 I was born on 6th feb 1944 at 199 Havant Road, Drayton and had a happy childhood there with my 5 sisters and parents.    My father was a painter and decorator and we lived in the house until the late '50s. I believe the house is now a home for the elderly, how things have changed. I went to Portsdown (...Read full memory)