Important Notice Regarding Delivery:
We have been advised by Royal Mail & Parcelforce that their delivery services will be disrupted by industrial action on the following dates: Friday 30th September 2022 and Saturday 1st October 2022 so this is going to disrupt the delivery of some orders.
Nostalgic memories of Grimsby's local history
Share your own memories of Grimsby and read what others have said
For well over 10 years now, we've been inviting visitors to our web site to add their own memories to share their experiences of life as it was when the photographs in our archive were taken. From brief one-liners explaining a little bit more about the image depicted, to great, in-depth accounts of a childhood when things were rather different than today (and everything inbetween!). We've had many contributors recognising themselves or loved ones in our photographs. Why not add your memory today and become part of our Memories Community to help others in the future delve back into their past.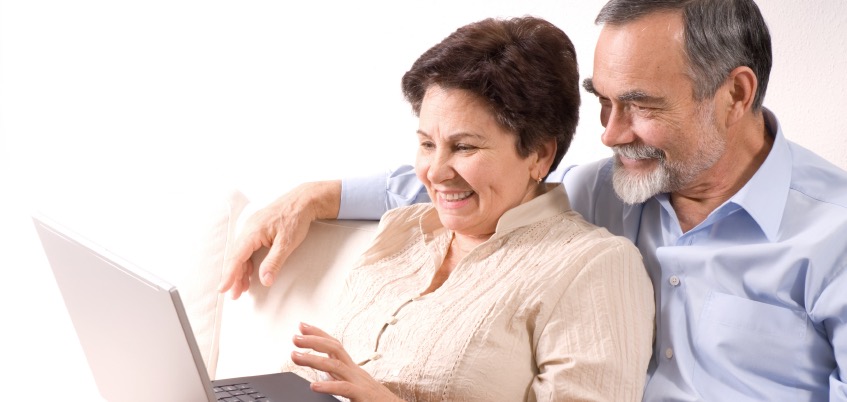 Add a Memory!
It's easy to add your own memories and reconnect with your shared local history. Search for your favourite places and look for the 'Add Your Memory' buttons to begin
Add Your Memory for Grimsby
Tips & Ideas
Not sure what to write? It's easy - just think of a place that brings back a memory for you and write about:
How the location features in your personal history?

The memories this place inspires for you?

Stories about the community, its history and people?

People who were particularly kind or influenced your time in the community.

Has it changed over the years?

How does it feel, seeing these places again, as they used to look?
This week's Places
Here are some of the places people are talking about in our Share Your Memories community this week:
...and hundreds more! Enjoy browsing more recent contributions now.
Search for Local Memories
Search for your favourite UK places and read memories of the local area in days gone by.
Subscribe
Join the thousands who receive our regular doses of warming nostalgia! Have our latest blog posts and archive news delivered directly to your inbox. Absolutely free. Unsubscribe anytime.
Sometime around the late 1950s my uncle was at the docks and was killed when a tractor was being loaded onto a ship. A cable broke and the tractor fell and killed him. Does anyone have any memories of this?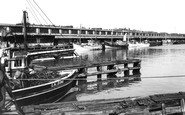 ---
I was a Public Health Inspector in Grimsby from 1950 to 1954 when I moved to Suffolk. I remember going to the old and new slaughterhouses to do meat inspection, working all hours and getting nothing for it ! We had to take 'overtime' as time off when it suited the boss, Harold Parkinson, NOT when it suited us ! We were busy surveying all the old houses for clearance but remember the ladies all having a rail in
...see more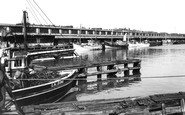 ---
1950's: As a young lad I lived just a few minutes from this park (which is in Cleethorpes not Grimsby) and so spent a lot of time there. This pond was home to many hundreds of small fish, which I assume to be sticklebacks and minnows. We couldn't afford nets or rods so we fished using a jam jar attached to a length of string. The water was clear and we could see the fish so we would lower the jam jar to the
...see more
---
Anyone remember the name of the café in the market place? used to go there upstairs, juke box days! also would frequent the pub opposite St.James church, name evades me now, many moons ago.[white heart?]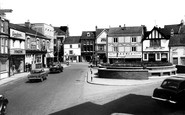 ---
I have many fond memories of visiting my late grandma Edith Smith when she lived in the prefabs in Tealby Walk. Love listening to stories from my mum Lesley of her childhood growing up there with her sisters; Glenys and sadly the now late Susan and Janet. If anybody remembers them or has any pictures of the prefabs or memories, please get in touch. My mum 'n grandma worked at Birdseye for a long time and all the girls attended Chelmsford Girls School in the 50's/60's.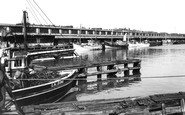 ---
I recall one of my younger days where I and a young girlfriend of mine decided to go on a biking holiday. I bought two Dawes Racing bikes which were equipped with panniers. Off we went from Royston, near Barnsley where we'd have to through some parts of Sheffield's hilly districts. We had our sleeping bags and slept in individual bags, only a few inches apart. It was eight o'clock in the morning when we were to wake up
...see more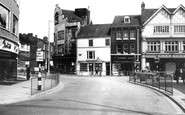 ---
I was born in Grimsby in 1965 and proud of this. My mum died at these docks in 1971 by accident, she fell and drowned. I'd like to hear from anyone who knows my family or knew my mum, Josephine Martha Mary Tonner, maiden name George. My sister Lorraine died in 2001, and I have a sister called Francine. I'd love to have contact with her. Please email me if you can help at all.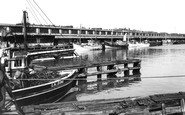 ---
I was a teenager at the time of the photo. I remember cycling through the Bull Ring at a heck of a pace having picked up speed coming down Deansgate Bridge, then having to brake hard to negotiate the chicane into Victoria Street. You can clearly see centre right the top of the underground toilets which I believe are still there. If instead of going into Victoria Street you turned left, on the right was the Black
...see more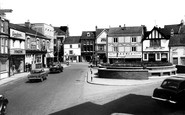 ---
I remember the old houses opposite our house being flattened to make way for the multi-storey car park. It was exciting watching the construction traffic. I was 4. Once the shell was built the workforce always finished at 7 in the evening and all the floodlights went off. I think it was completed in early 1970 because I recall playing on the ground floor on a summer Sunday when the car park was closed and Brazil were playing
...see more
---