Historic Maps of Hexham and the local area.

I am wondering if anyone has any information on the Red Cross hospital that cared for convalescents in Hexham around 1957-1960. I am particularly interested in anyone who helped the priests and fathers there. Or anyone who knows anything about them. My father helped out there when (...Read full memory)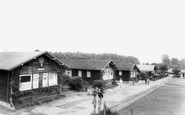 Anyone remember a Wilma Rutherford I know she worked in a hotel in Hexham about 1960.