Liverpool Memories
Read and share memories of Liverpool
I went to Bankfield School. I left in 1975 and my best friend was Alma Knowles. Don't know what became of Alma as we lost contact. I would love to see her again to catch up on old times, she may be married so I don't know how to find her. I have tried Bankfield it was the best school I went to. When I left the school was named Hollylodge - it's now another school...those were the days.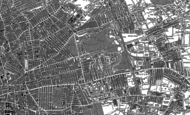 My mum lived in Lamb Street, the bottom half, she lived with her mother Harriet Prescott, sister Gertie and brother Billy. When Mum was born she was given the same name as her mother. They were bombed out of Lamb Street during the war, there do not seem to be any photos in books on the website of Lamb Street. (...Read full memory)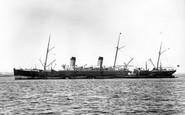 1956, I was brought up in Doon Street, Kirkdale, along with my 3 brothers and 5 sisters. We all went to St John's School, where we had Father Hopkins and Sister Mary Francis, we used to call them the dragons. If anyone is still around from that era I would love to hear from you. I read some comments (...Read full memory)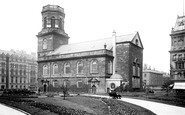 I grew up in Tillard St. Kirkdale. I remember we always had to use the back door when we left the house as kids, so the neighbours would not see we had no lino in the hall. (probably no body else had any anyway) I was a paper boy for Joe Ballard who owned a shop in Tillard St., he paid us ten bob a week. I went to (...Read full memory)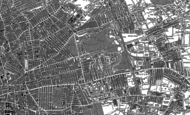 I went to Rathbone (Albany Road) in the early fifties and my best friend there was Frank Doyle, who lived in Phythian Street. After the eleven plus we went to separate schools but kept in touch until I left Liverpool in 1964. I don't know what Frank did after school. He had an older sister who lived in Dovecote and whose (...Read full memory)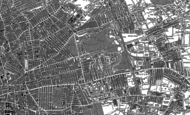 My first job after leaving Our Lady of Mount Carmel school was in the accounts office of the well known Blacklers Department Store. The office only was located in Bold Street during 1953. The office staff relocated to the main store during 1953/54. I worked with a friend called Margaret Langshaw. We both left to work at (...Read full memory)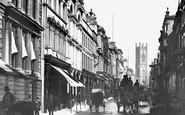 I was brought up in no 3 Loudon Grove. However, on a recent visit I noticed that Nos 1, 3, 5, and 7 along with others have been demolished and only No 7 on that side of the road has been replaced with a new house. The location of 1, 3 and 5 is just grassed over. Does anybody know the reason for this?  I remember (...Read full memory)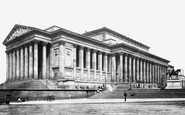 I was born in 101 Edinburgh Street in 1943, my parents were Norman and Ellen Harris, i was christened in St Georges Everton, i have fond memorys of Netherfield Road my My Uncle Alec Harris ran the Protestant Reformers in China Street which moved Location to Rose Vale, the people are the salt of the earth.